Client Dicomlab
Year 2019-2020
Period of time 3 months
Services Specialist outsourcing , UX/UI ,
Technologies
About the project
Background
Dicomlab is a leader in 3D technology in the field of planning, manufacturing and implanting dental prosthesis. Their network includes all stakeholders from dentists to dental technicians and their online web application covers the whole process from an initial radiography through medical consultations until the implantation of the 3D printed product.
Challenge
As the company allocates a high amount of effort in-house to streamline their complex processes they provided us with some drafted user journeys and we had to ensure that all new interfaces are not just easy-to-use but are conform to the existing Dicomlab brandbook.
Solution
Based on the pre-defined business flows and user journeys we traced the possible functionality groups on the interfaces intended to be used by dentists and dental technicians while their professional interactions in the Dicomlab system. Our wireframes have been refined in several iterations based on feedbacks and finally – with the help of our interactive wireframes – Dicomlab successfully streamlined the defined process.
Besides the user experience work we were also involved to the design of the mobile interfaces of the web applications later implemented by the Dicomlab development team.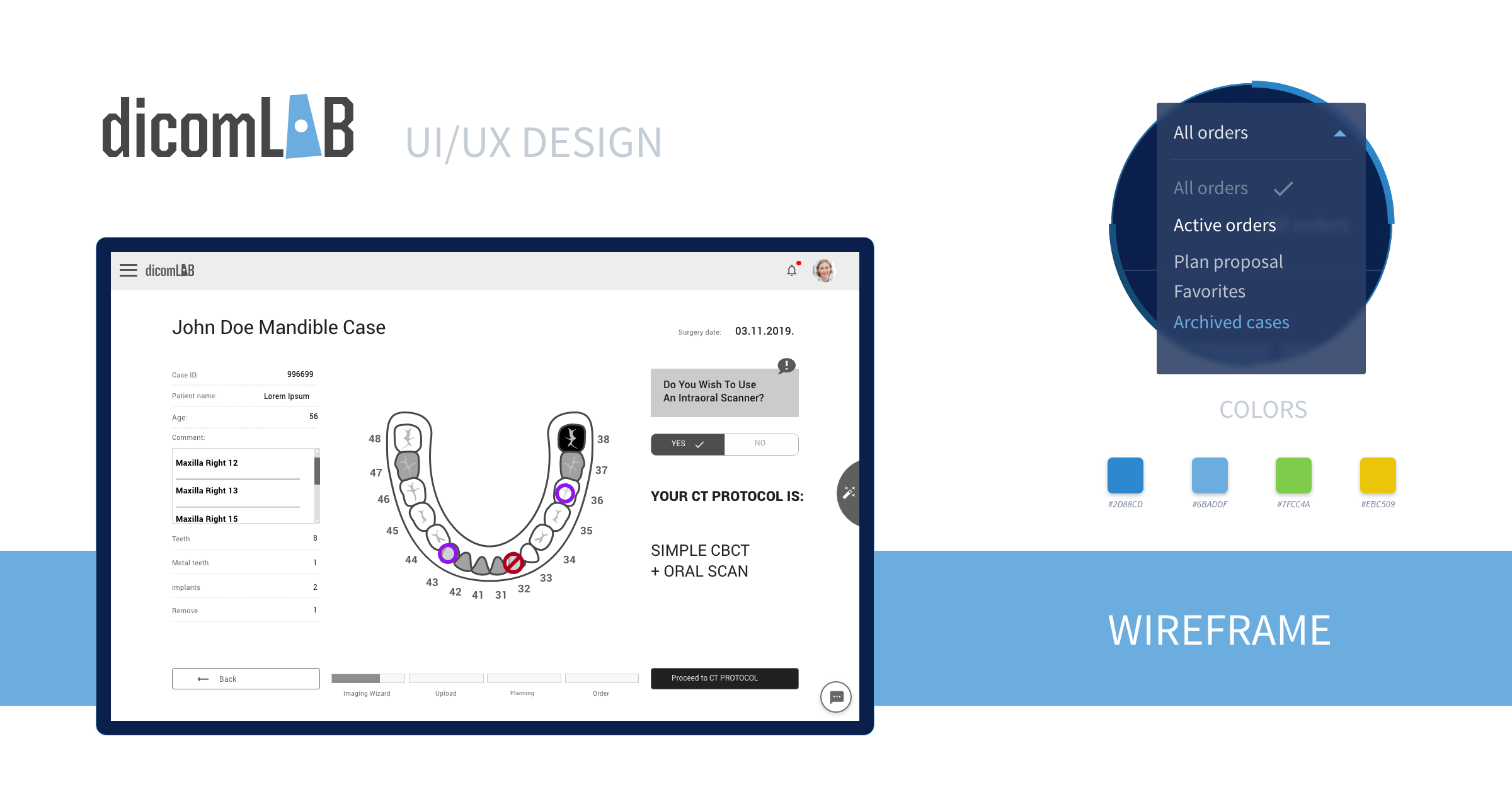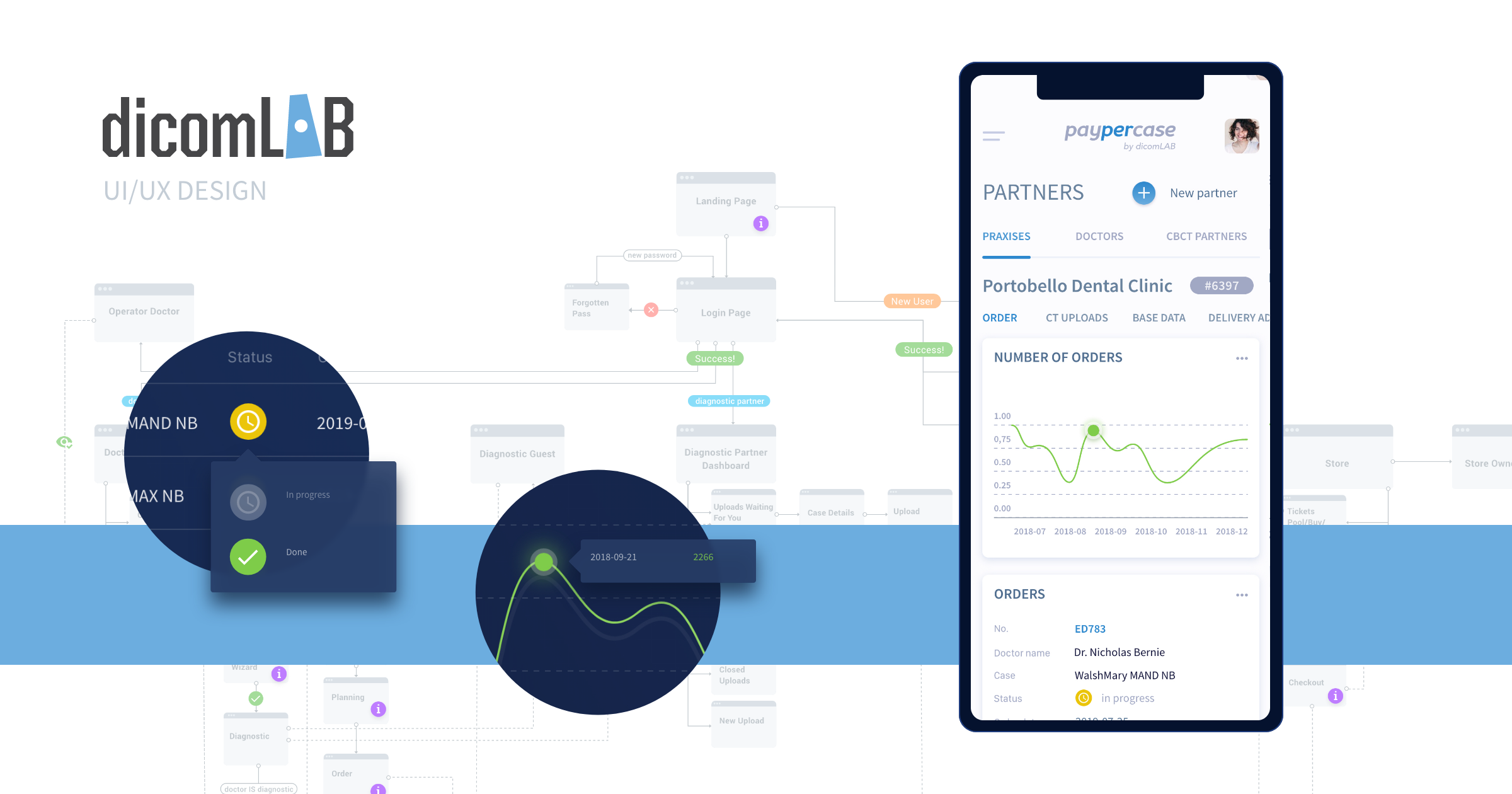 If you need help on your digital product or you are looking for a partner to outsource your projects, or simply need advice – drop us a line.
Contact Us Now
Have a question?
Evista is dedicated to providing cutting-edge solutions tailored to meet your unique business needs. Our team of experts is ready to assist you with a wide range of IT services, from consultancy to software development.
To get in touch with us and learn more about our services, please fill out the contact form. We'll respond promptly to your inquiry.