Tap'n'Drink payment system integration
Client Tap'n'Drink
Year 2022
Period of time 4 months – support ongoing
Services Custom development from scratch ,
Technologies EpressJS , Javascript , node.js ,
About the project
Background
Tan'n'Drink is is a startup company with a view to spread an innovative catering technology across Hungary: they offer self-service draught beer stations to festivals and event venues. The company covers the complete workflow from beer and glass provision to card payment. And they offer 300% faster service compared to human workforce with reduced overall operating costs and more satisfied customers thanks to a special, lasting experience.
Challenges
We were invited to the project to adjust the technology solution – licensed from Austria – to Hungarian requirements. The main challenge was to insert a standalone POS terminal to the workflow instead of the integrated one the system was designed for. This POS is "Festipay", a widely used solution at main Hungarian festivals offering cashless payment with bank cards and special pre-paid Festipay cards.
Solution
We have not only inserted custom device – the POS – to the system but also needed to create a whole new interface to handle and display the payment service functionality. For a complete payment process we also integrated Számlázz.hu – Hungary's leading online invoicing service: after customers choose the beer type and define the quantity they can pay and a receipt is created upon the payment what customers can download from Google Cloud via scanning an automatically generated QR code. To streamline this whole process we have chosen Javascript as our main technology and used ExpressJS for back- and front-end.
After the release of the new software solution Evista also provide remote assistance while events Tap'n'Drink is is operation to quickly react to eventually emerging issues.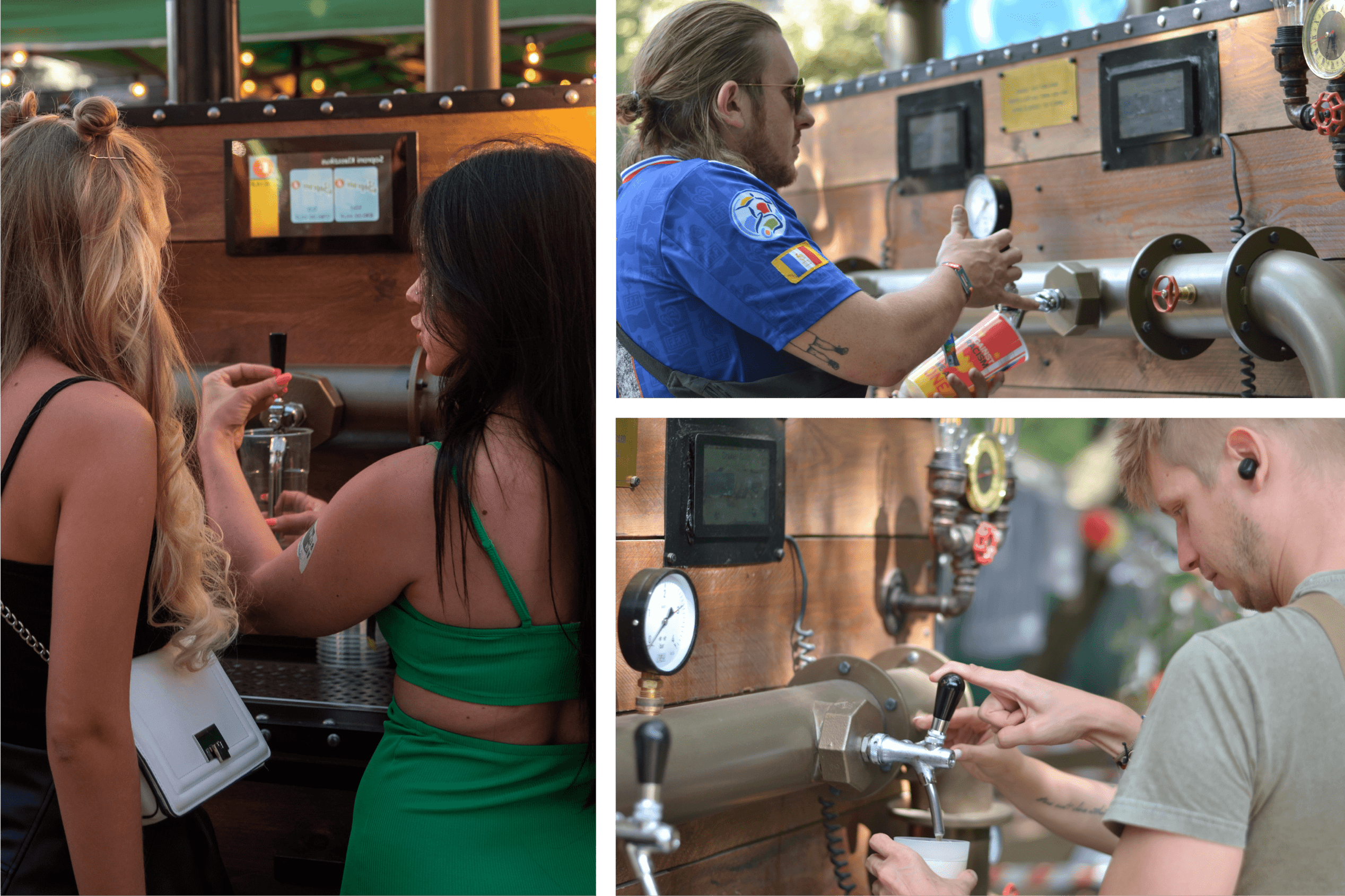 If you need help on your digital product or you are looking for a partner to outsource your projects, or simply need advice – drop us a line.
Contact Us Now
Have a question?
Evista is dedicated to providing cutting-edge solutions tailored to meet your unique business needs. Our team of experts is ready to assist you with a wide range of IT services, from consultancy to software development.
To get in touch with us and learn more about our services, please fill out the contact form. We'll respond promptly to your inquiry.