Client GB Grafisk
Year 2022
Period of time 5 months
Services Custom development from scratch ,
Technologies React.js , Strapi ,
About the project
Background
TopMatch is Denmark's leading human resource management company specialised to mechanical design, project management, documentation and electrical construction.
Challenge
TopTeam asked us to develop an online platform where their users – HR specialists – can easily access and segmentate the list of available candidates according to their needs ensuring that they will find the perfect new colleague. TopTeam effectif required a complete control of the information stored in the system to present the available candidates in a well defined and elaborated way. Our timeframe was very tight for this project which was published in Danish and English as well.
Solution
As the main point of the request was to create a reliable online solution in a really short period of time we choose Strapi – an open source, headless CMS – to provide an administration interface to TopTeam where they can add the detailed CVs and experiences of their candidates.
And we choose react.js – a technology we have found suitable for reaching our goals and reliable for develoment – for visitors' interface of the project where HR managers can search for profession-related expertise and can also consult extended case studies where candidates detail the tasks.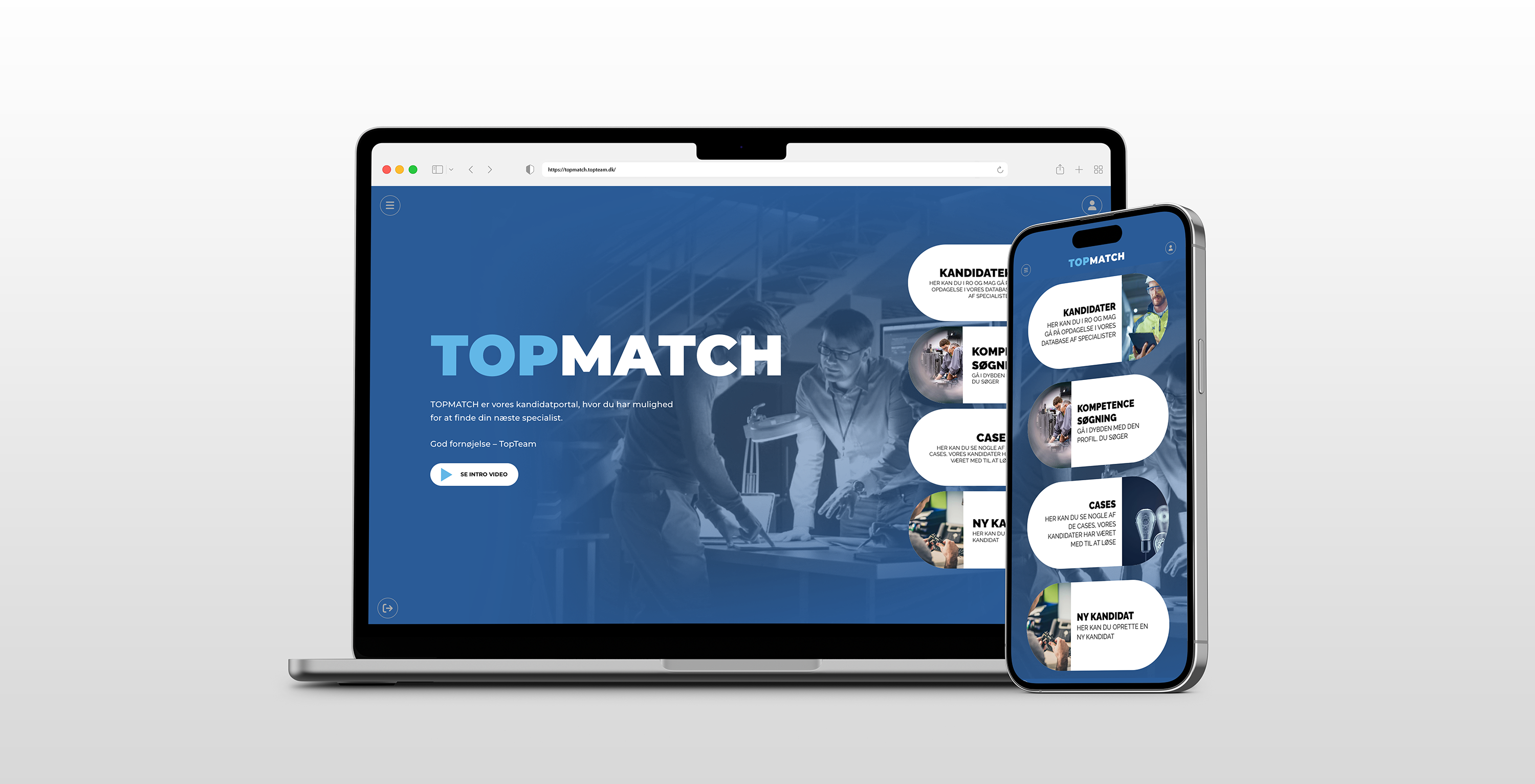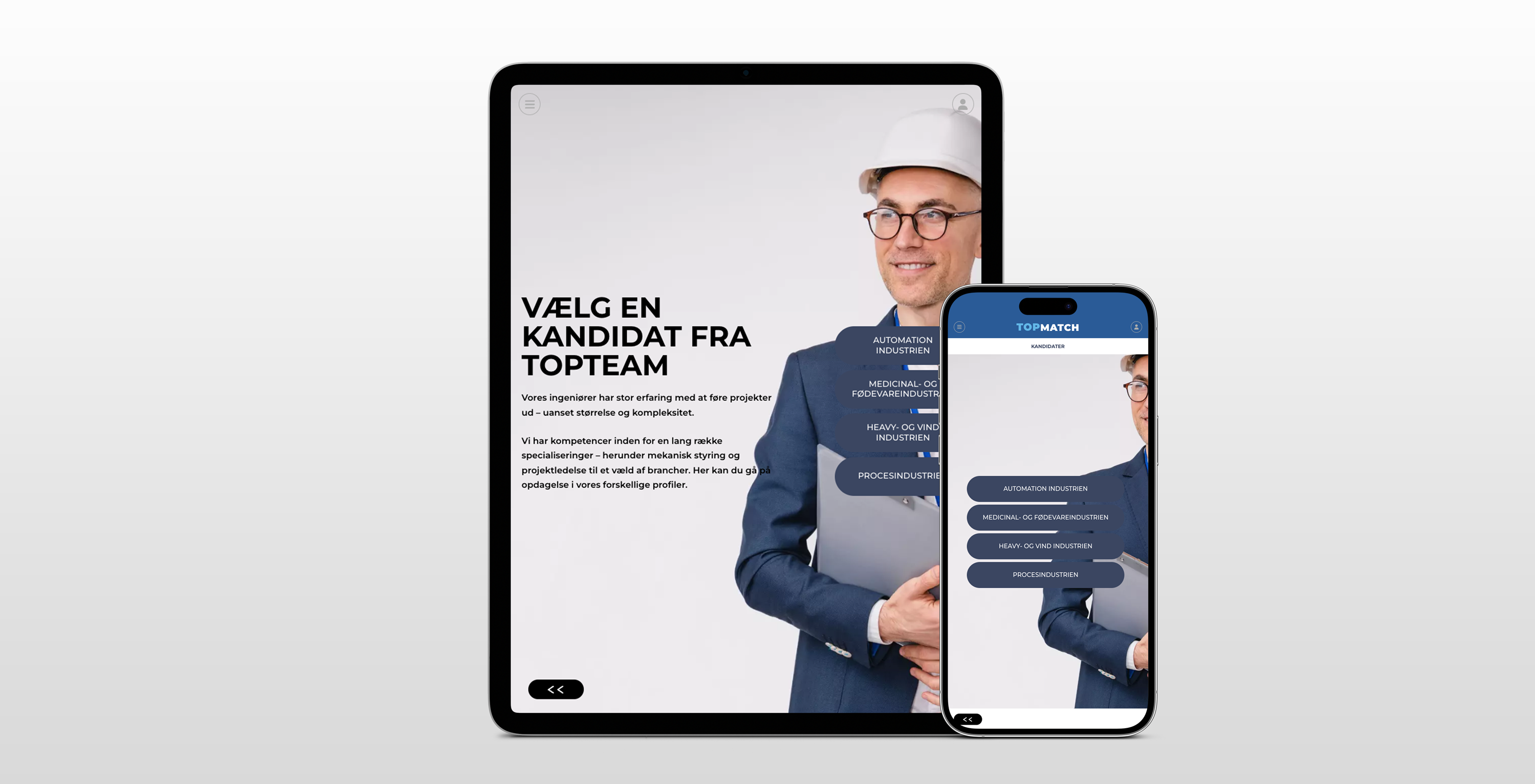 If you need help on your digital product or you are looking for a partner to outsource your projects, or simply need advice – drop us a line.
Contact Us Now
Have a question?
Evista is dedicated to providing cutting-edge solutions tailored to meet your unique business needs. Our team of experts is ready to assist you with a wide range of IT services, from consultancy to software development.
To get in touch with us and learn more about our services, please fill out the contact form. We'll respond promptly to your inquiry.