Specialist
outsourcing
Have an idea to be developed? Struggling with software development? Don't have a specialist in your development team? Covered with projects to complete? Or maybe you just need someone in your team on a temporary basis?
Let's try out our development outsourcing service!
Outsourcing offers numerous advantages for businesses of all sizes. Here are some of the most important ones:
Your cost savings: Outsourcing IT services can significantly reduce operational costs. By outsourcing, your company can avoid investing in expensive infrastructure, hardware, software, and ongoing maintenance. They can also benefit from economies of scale and access to specialized expertise at a lower cost compared to maintaining an in-house IT department.
Your focus: outsourcing non-core IT functions allows you to concentrate on you core business, strategic initiatives and innovation.
Access to our experts: outsourcing provides access to a wide pool of skilled professionals with diverse expertise. No matter if it is back-end, front-end, mobile application development or User Experience design, Evista is specialized in various domains that may not be available for you in-house.
We are flexible: outsourcing your IT services offers scalability and flexibility to match business needs. You can hire a specialist or a full development team.
We are agile: in Evista both development and design is done according to agile methodologies. We are not blind believers in SCRUM on Kanban, we try to have an agile method that is the best for the project and our client.
We need some impact from you on the idea, but we can help write user stories, get the best technology stack, create POCs, to make sure the development is moving in the right direction, resulting in high efficiency gains.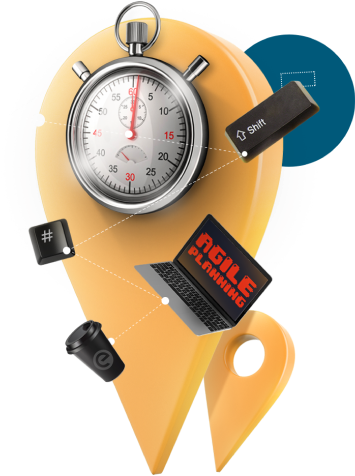 Projects
We do love working on international projects and we had the chance to work with clients from around Europe. We gained some good experience in working with different cultures and different points of view.
Please click on a country to see the projects we were involved there or simply press Browse projects to reach specific case studies of interest for you.
3000+
Outsourced working hour
If you need help on your digital product or you are looking for a partner to outsource your projects, or simply need advice – drop us a line.
Contact Us Now
Have a question?
Evista is dedicated to providing cutting-edge solutions tailored to meet your unique business needs. Our team of experts is ready to assist you with a wide range of IT services, from consultancy to software development.
To get in touch with us and learn more about our services, please fill out the contact form. We'll respond promptly to your inquiry.