Client Vrije Universiteit Amsterdam
Year 2022
Period of time 8 months, support ongoing
Services Custom development from scratch , Specialist outsourcing ,
Technologies Laravel , php , Vue JS ,
About the project
Background
In their extended part-time Master of Science in Business administration Vrije Universiteit Amsterdam offers a large variety of courses to a high number of part-time students.
Challenge
We were asked to create an easy-to-use interface for university teachers and their students. The goal was to provide students with a clean display where they can have an overview of their current studies, the relevant upcoming events and deadlines of their courses to be able to keep track of their studies.
Solution
We based this project with a Laravel php backend completed with a Vue javascript front-end. A main administrator is entitled to add classes and allocate them to the corresponding teacher. Teachers can access their administration interface where they can register events such as tests, deadlines, presentations, etc of their classes. They can also add media files, documents, and embed video recordings.
And students can access these registered timelines and contents via a clean and responsive interface. In a monthly / yearly view of their timelines students can easily get an overview of their current semester and can view the detailed content.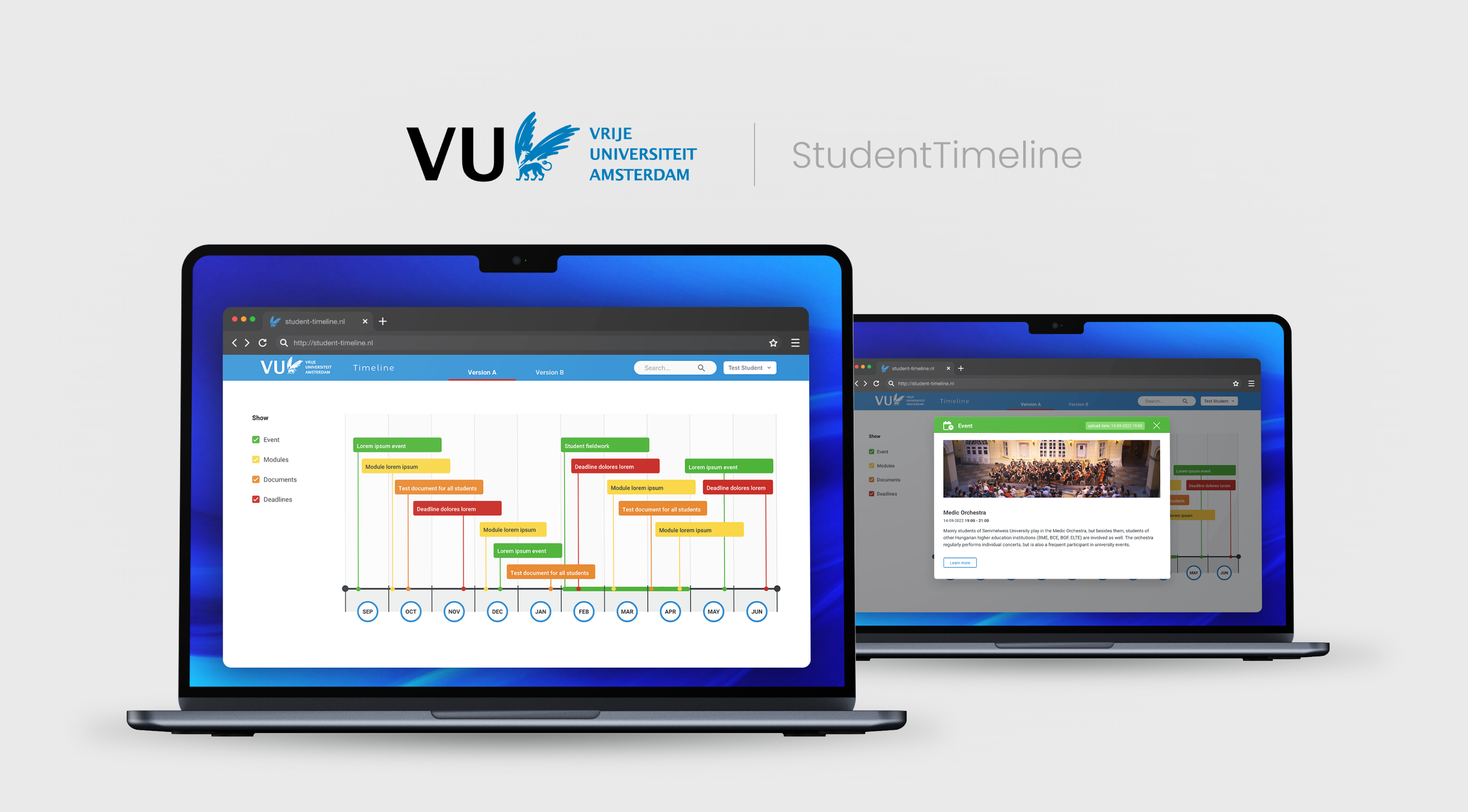 If you need help on your digital product or you are looking for a partner to outsource your projects, or simply need advice – drop us a line.
Contact Us Now
Have a question?
Evista is dedicated to providing cutting-edge solutions tailored to meet your unique business needs. Our team of experts is ready to assist you with a wide range of IT services, from consultancy to software development.
To get in touch with us and learn more about our services, please fill out the contact form. We'll respond promptly to your inquiry.