Client Hartinger Consulting
Year 2022
Period of time 1 month
Services Website development ,
Technologies Wordpress ,
About the project
Background
A vita is a real estate development project in Sankt Florian, Upper Austria. This building complex offers future owners a sustainable life in a special environment. Sankt Florian is a small town next to Linz which offers an opportunity to enjoy all the advantages of the city while living in the countryside.
We developed this website in cooperation with Hartinger Consulting agency.
Challenge
The website serves multiple goals we had to comply:
The real estate agency wanted to highlight this construction project to increase sales, so it should be easy to use and attractive. The site serves as a first point of contact with customers and should provide them all opportunities to get in touch. And as customers a looking for a new home the site should also present the environment of the development.
Solution
We have built a WordPress website for the a vita property development to highlight the main assets of the development: the natural environment in the proximity of a city. The constructor wanted to maintain the connection with the nature with the abundant usage of wood materials, future owners can download a detailed information sheet on the applied technologies and implemented materials.
Visitors can overview and compare the main parameters of the available apartments in a compact table and can also download the plan to get exact sizes. Going a step further customers can get more detailed information of the chosen item by requesting a telephone callback, get an appointment for a guided visit on the site and by subscribing for extended information sheets.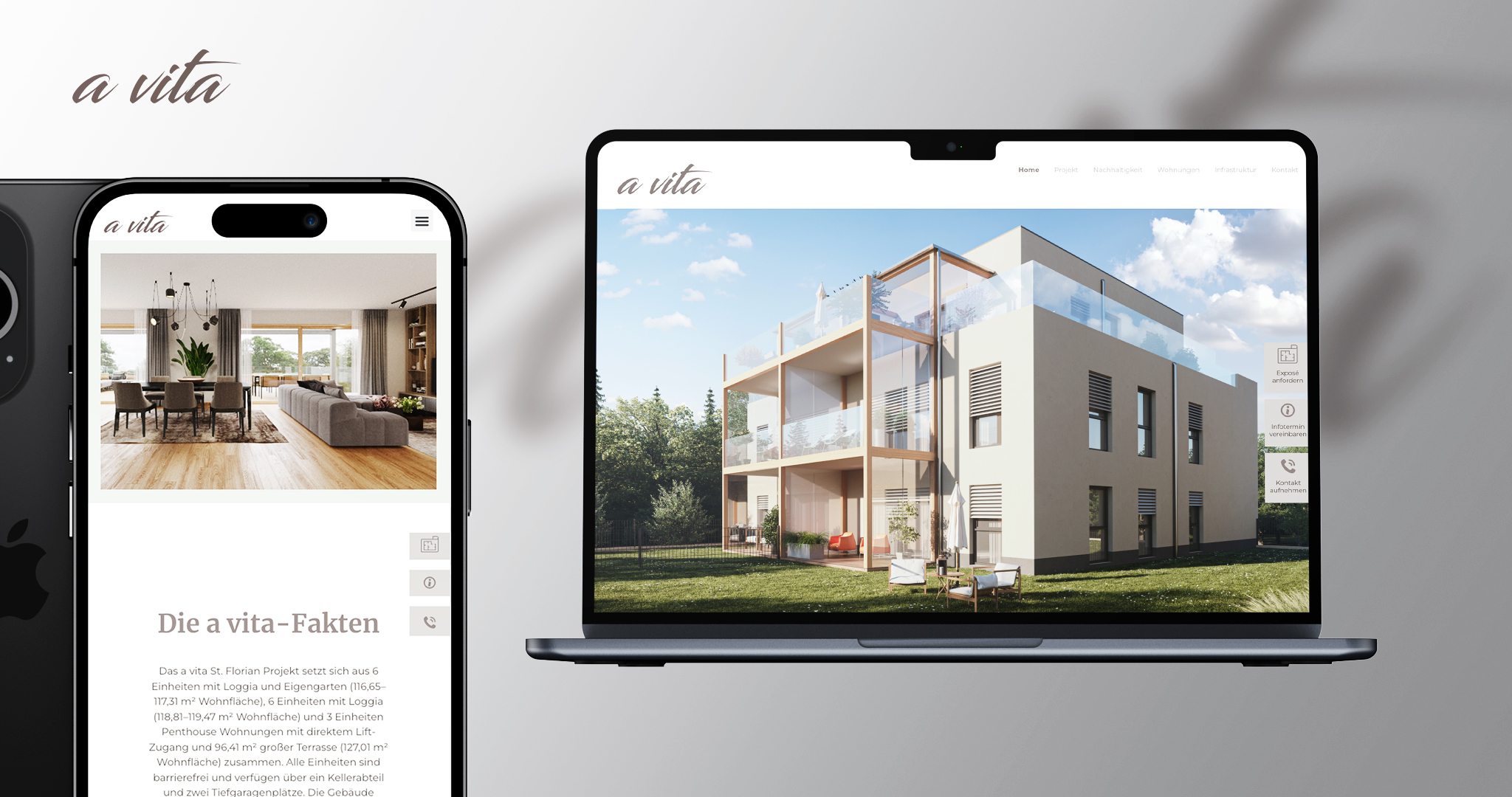 If you need help on your digital product or you are looking for a partner to outsource your projects, or simply need advice – drop us a line.
Contact Us Now
Have a question?
Evista is dedicated to providing cutting-edge solutions tailored to meet your unique business needs. Our team of experts is ready to assist you with a wide range of IT services, from consultancy to software development.
To get in touch with us and learn more about our services, please fill out the contact form. We'll respond promptly to your inquiry.