Assessment System for Entrepreneurial and Intrapreneurial Competences Assessment Alliance
Client EICAA
Year 2022-23
Period of time 1 year
Services Custom development from scratch , UX/UI , Website development ,
Technologies chart.js , EpressJS , Javascript , Knex.js , React.js ,
About the project
Background
Entrepreneurial and Intrapreneurial Competences Assessment Alliance  (EICAA) is an Erasmus+ funded Knowledge Alliance with a duration of 3 years. EICAA aims to develop a digital platform for the assessment and development of entrepreneurial competences. This will enable universities, companies and other organisations to carry out profiling and monitoring of entrepreneurial competences.
By assessing entrepreneurial competence profiles on the EICAA digital platform, learning activities or training opportunities can be used in a more targeted way, teaching and training materials are also being developed by the EICAA consortium.
Challenge
University of our town, Szeged is also a member to the EICAA alliance and Evista have been hired to create a digital platform to manage companies and other organisations' assessments. Given the sensible information collected from the employees of the participating companies data security and GDPR requirements infiltrated in all aspects of the development.
As the research process is still ongoing we have to be equipped with flexible technology choices in order to efficiently respond to the changing and refined needs.
Our solution
As a part of the project our WordPress department built the website of EICAA with social media integration, presenting the results of the research program and also inviting visitors to take part and start the assessment in their company.
Registration process is developed under the EICAA Platform where the representative of an organization can get the link to distribute within the organization and the results displayed on graphs by demographic characteristics are also displayed. Representatives can also download results in pdf or just the raw data in csv.
As the project was still ongoing and we had to be prepared for changing specifications we were pushed to use a ligthweight data structure. We choose Knex.js with MySQL database. For the visualisation of results we used chart.js otherwise the site use node.js and ExpressJS with React on front-end.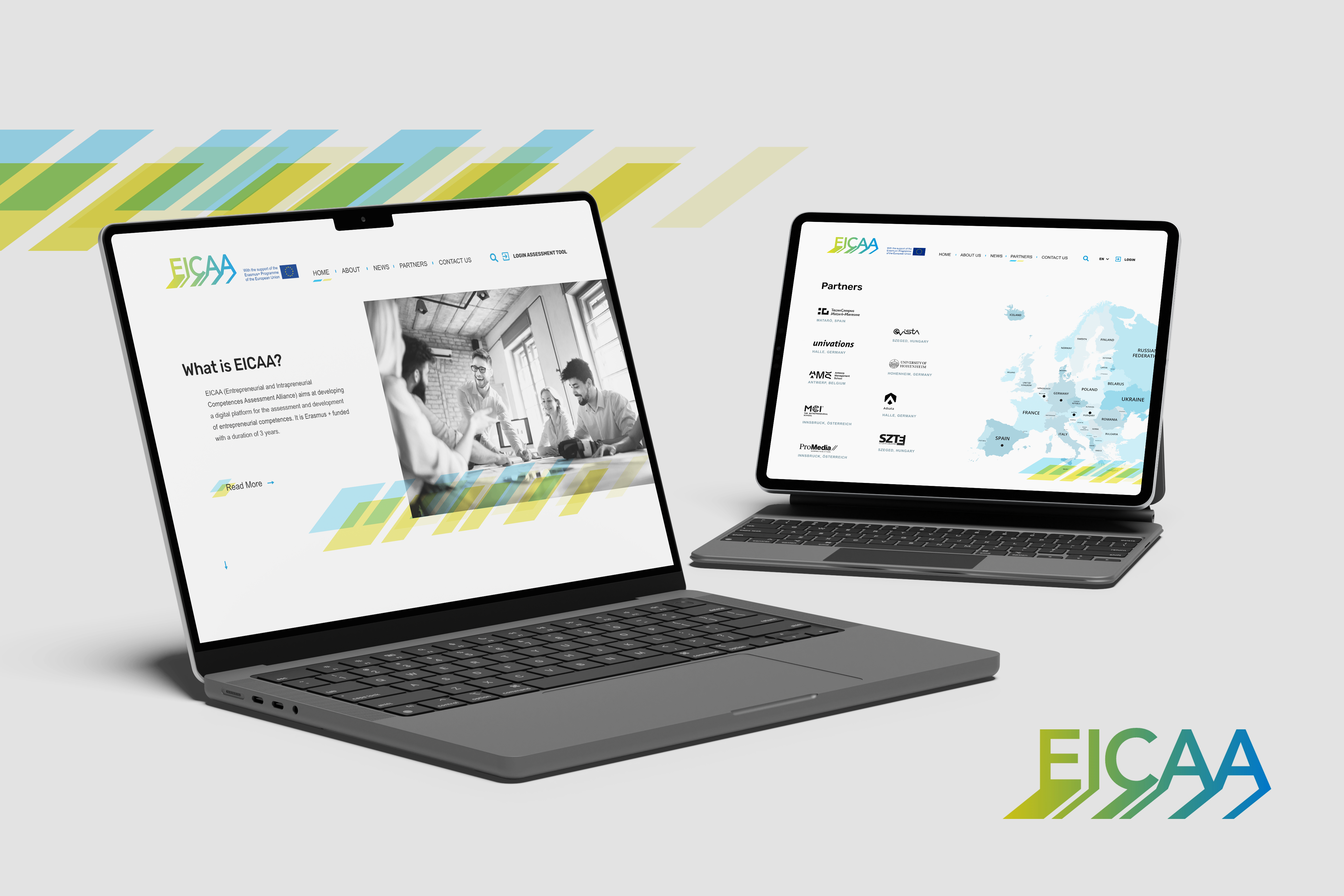 If you need help on your digital product or you are looking for a partner to outsource your projects, or simply need advice – drop us a line.
Contact Us Now
Have a question?
Evista is dedicated to providing cutting-edge solutions tailored to meet your unique business needs. Our team of experts is ready to assist you with a wide range of IT services, from consultancy to software development.
To get in touch with us and learn more about our services, please fill out the contact form. We'll respond promptly to your inquiry.