Client Trade Monkey
Year 2019
Period of time 2 months
Services Website development ,
Technologies Wordpress ,
Background
Trade Monkey is a leader in software development for the custom and logistics industry in Switzerland. The company offers their browser-based softwares for subscription providing regular updates and constant compliance with Swiss regulations. They also ensure for their Swiss customers to store their data on servers in the country to maintain a complete data security.
Challenges
Trade Monkey is offering their tailored softwares organized in packages for industry users. They are not selling online but they offer online and personal demo before getting contracted. We needed to put emphasis on presenting their services and getting more customers to start discussion with the company's experts.
To complement the software service Trade Monkey team is creating a high amount of content on development, changes and other industry news so we had to well organize this knowledge base to provide visitors clear access to contents.
Solution
We created a Worpress website focusing on the software presentation: detailed descriptions, flowcharts and video demos explain the several different products. For the knowledge base we built a categorized blog where users can easily find the articles they are interested in. As the company regularly meets their clients and present their improvements in person while professional conferences, we have also developed an event section to reach more attendees. To better present the expertise of company leaders and gain the confidence of new customers an extended About secton has been developed.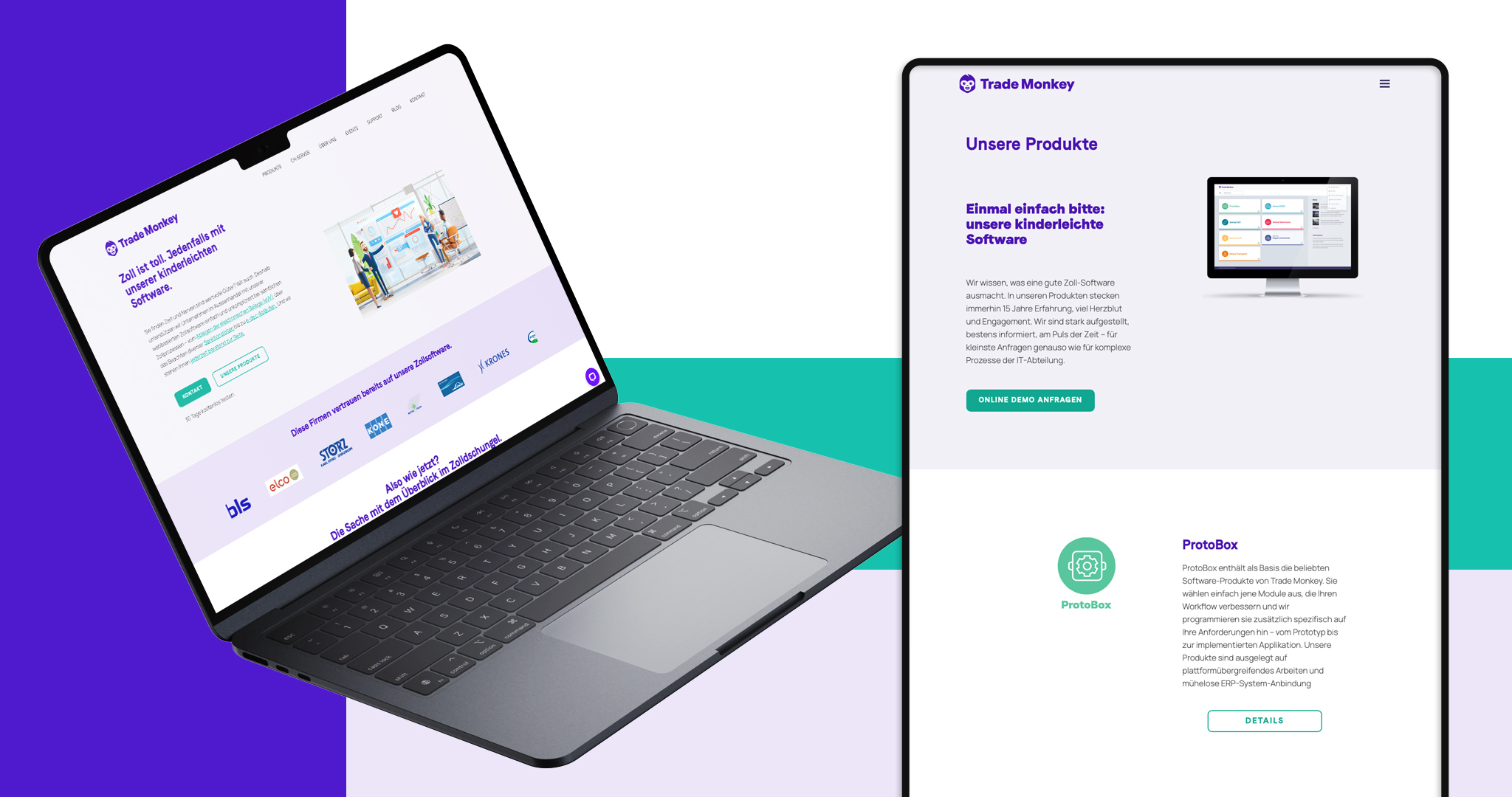 If you need help on your digital product or you are looking for a partner to outsource your projects, or simply need advice – drop us a line.
Contact Us Now
Have a question?
Evista is dedicated to providing cutting-edge solutions tailored to meet your unique business needs. Our team of experts is ready to assist you with a wide range of IT services, from consultancy to software development.
To get in touch with us and learn more about our services, please fill out the contact form. We'll respond promptly to your inquiry.