Autobahn Anschluss Plus website
Client Die Botschafter
Year 2022
Period of time 2 months
Services Website development ,
Technologies Wordpress ,
About the project
Background
Autobahn Anschluss Plus is a common project of three communities of Goldach, Rorschach and Rorschacherberg (Switzerland) for the developemnt of their area with the view of increasing the quality of life in towns. To reach their goal they organize mobility and land developkment projects together.
Challenges
First goal of the communities was to effectively communicate the extent and timeline of the different projects to the citizens. And their second goal was to inform businesses operating in the area or planning to do so about the new locations developed with excellent connection to motorways allowing to companies reach a bigger area with their activities.
Solution
In cooperation with Die Botschafter agency we have developed a WordPress website for the projects where key facts of the projects are easily accessible. Visitors can get directly to a specific sub-project page by filtering the projecs by status completed/planned or by location.
To get a general view of the whole development concept users have brief descriptions of the community goals to reach and they are also served with a project map where every project location is listed.
A news section was developed for the communication of new information on projects, users can also subscribe to a newsletter service to get informed on all details in time.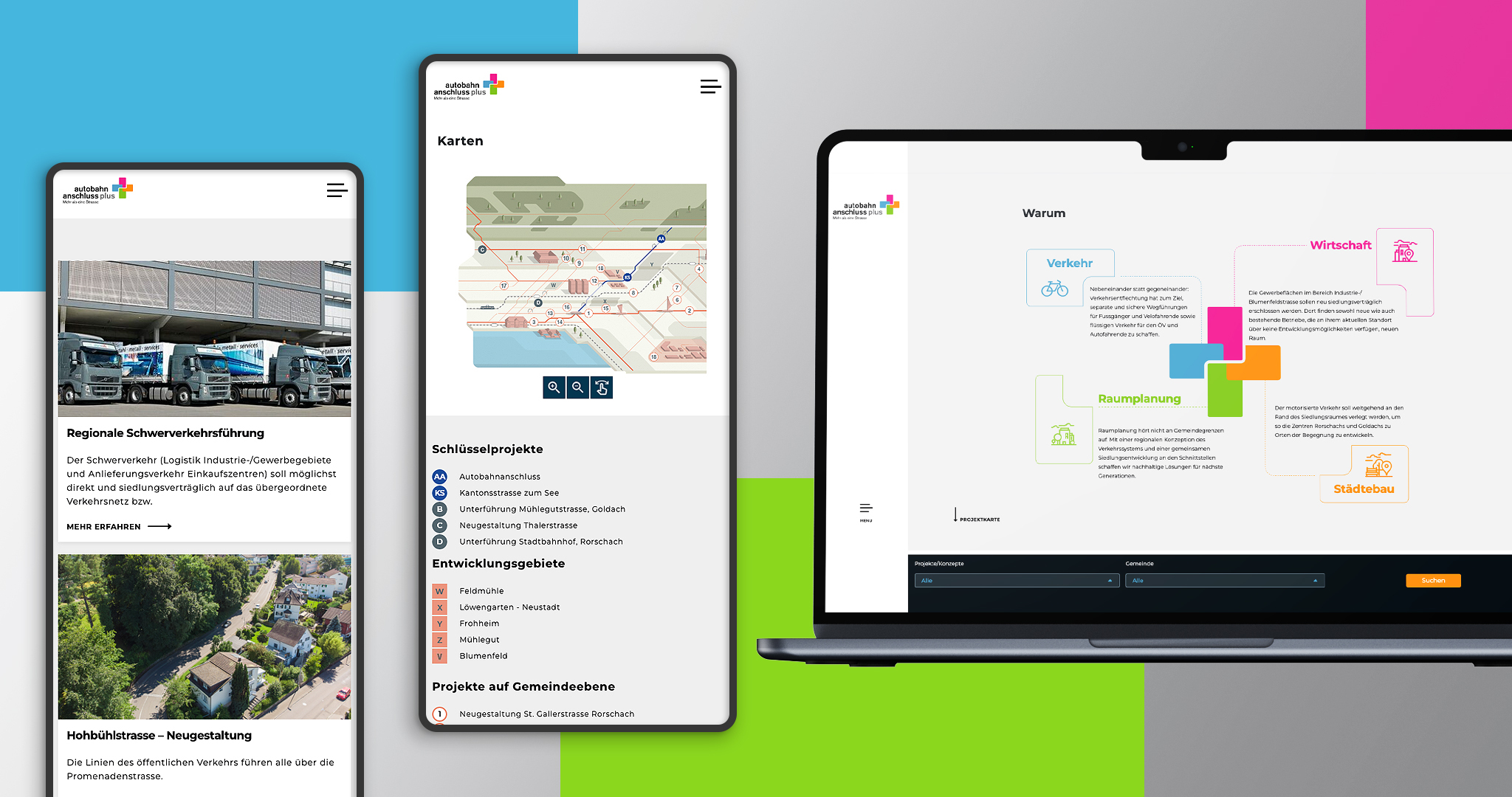 If you need help on your digital product or you are looking for a partner to outsource your projects, or simply need advice – drop us a line.
Contact Us Now
Have a question?
Evista is dedicated to providing cutting-edge solutions tailored to meet your unique business needs. Our team of experts is ready to assist you with a wide range of IT services, from consultancy to software development.
To get in touch with us and learn more about our services, please fill out the contact form. We'll respond promptly to your inquiry.