Budapest Park cooperation
Client Budapest Park
Year 2023
Period of time ongoing
Services Website development ,
Technologies WooCommerce , Wordpress ,
About the cooperation
Background
Budapest Park Hungary is the largest outdoor entertainment venue in Europe. Concerts, parties and culture in a festival atmosphere, from spring to autumn. The open-air nightclub welcomes visitors with various music genres with Hungarian and foreign artists.
Challenge
Budapest Park operates on 11.000 square meters and as they offer various events to several target group of guests. To offer the best service for all the venue not just develop constantly their own services but also built partnership with a great variety of service providers. To increase the level of cooperation they needed some online background service that meets the expectations of their partners and are easy-to-use for their customers too.
Catering service to Sky boxes
For a high level concert experience you can rent a sky-box with excellent view on the stage and sky box service is completed with a pre-order opportunity for meals and drinks. To streamline the process we have developed a WooCommerce webshop integrated in WordPress. Visitors can put meals and drinks to their basket that will be served to them while the event. Orders are validated with a ticked bar code in order to avoid mistakes on date and time. The various restaurants can administer their available products and the catering service of the venue is tasked with collecting the items and delivering them to guests.
Partner voucher system
To increase the number of guest Budapest Park build partnership with various brands that can gain awareness via the cooperation. Evista was asked to to develop in WordPress a system that allows brands to create their own voucher landing pages with their own design under the domain of Budapest Park. A voucher is offered by brands after the costumer's purchases and clients can choose the event they want to get ticket to. We have integrated Budapest park's events calendar and voucher code system to allow customers validate their voucher and get their tickets.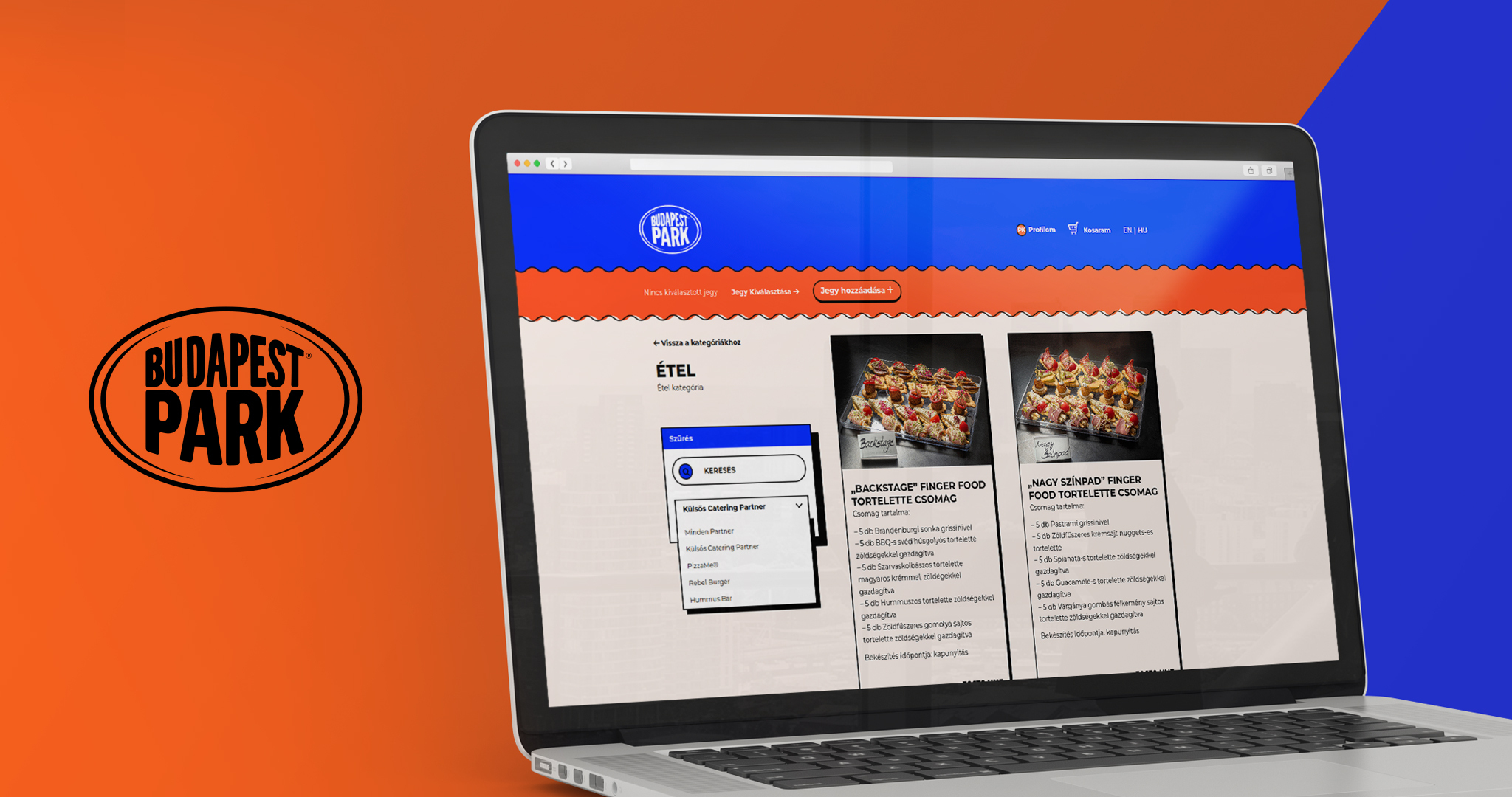 If you need help on your digital product or you are looking for a partner to outsource your projects, or simply need advice – drop us a line.
Contact Us Now
Have a question?
Evista is dedicated to providing cutting-edge solutions tailored to meet your unique business needs. Our team of experts is ready to assist you with a wide range of IT services, from consultancy to software development.
To get in touch with us and learn more about our services, please fill out the contact form. We'll respond promptly to your inquiry.