Client Vertical Paris
Year 2021
Period of time 3 months
Services Website development ,
Technologies Wordpress ,
About the project
Background
Cem'In'Eu is a French startup company aiming to introduce a new environmental friendly technology and model for cement production. Their concept is to build small-sized productions units in regions where the cement is in demand in order to reduce the malicious environmental effects of cement production.
Challenges
Effective communications is a key factor for a startup operating in an industry completely dominated by big-size actors. And Cem'In'Eu should not just gain the confidence of their clients but also the communities surrounding a production unit. Our partner, Vertical Paris established the communication strategy and asked us to develop a website to reach these multiple goals.
Solution
Evista developed a WordPress website for Cem'In'Eu where the company can provide detailed information about this new, innovative way of cement production. Visitors can get an insight on the 25% CO2 footprint reduction reached by the company, attested by independent measurements.
As the company is in an expansion period, besides their existing production plants they also provide information on their new production locations in France and Poland.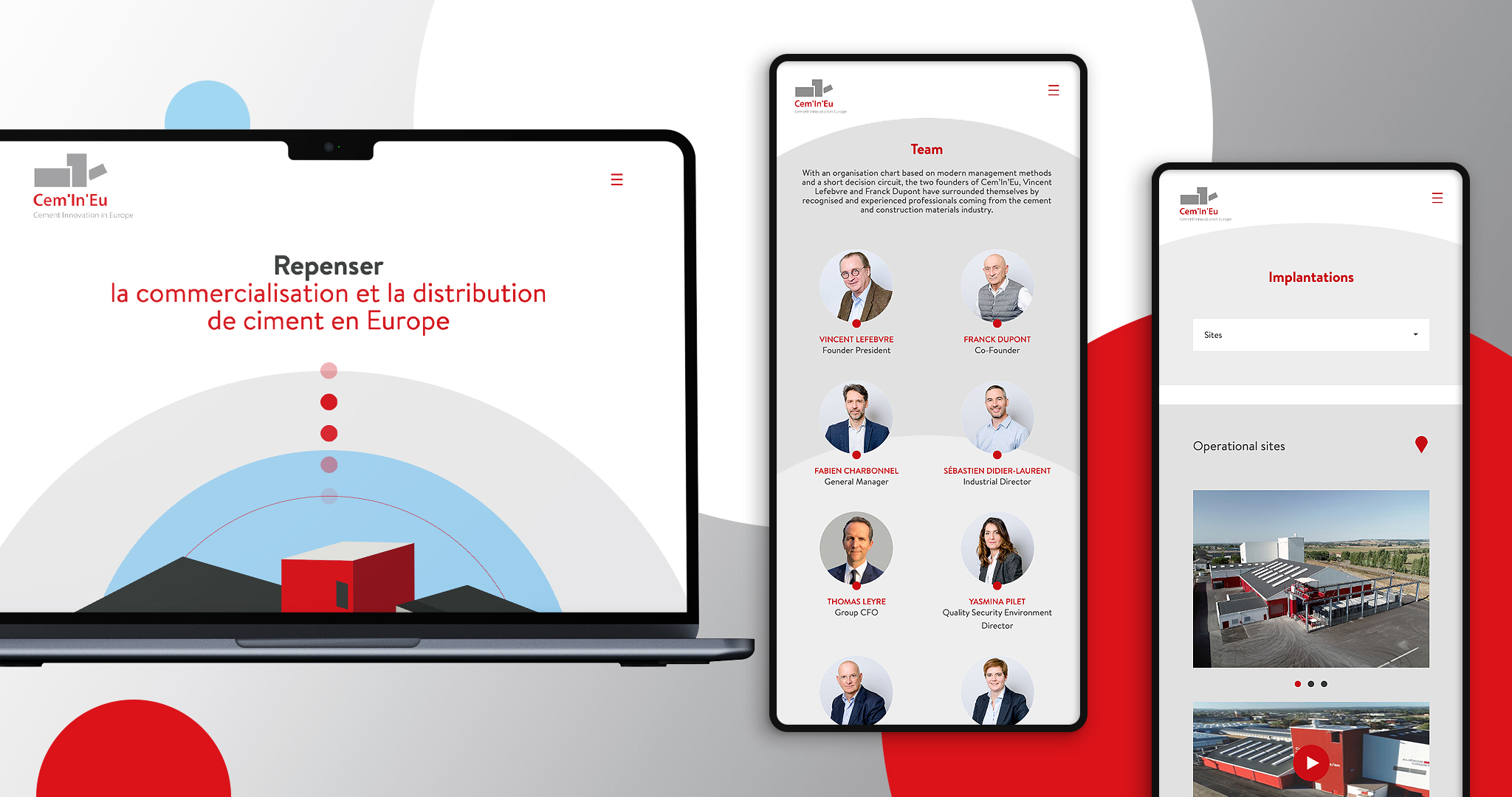 If you need help on your digital product or you are looking for a partner to outsource your projects, or simply need advice – drop us a line.
Contact Us Now
Have a question?
Evista is dedicated to providing cutting-edge solutions tailored to meet your unique business needs. Our team of experts is ready to assist you with a wide range of IT services, from consultancy to software development.
To get in touch with us and learn more about our services, please fill out the contact form. We'll respond promptly to your inquiry.