Client Colin Boiten
Year 2019 - ongoing
Period of time 4+ years
Services Custom development from scratch , Support ,
Technologies Javascript , Laravel , php ,
About the project
Background
Keramia is organizing logistics for facility development, they provide building materials for roof and wall construction with a tense delivery schedule. They organize their own projects and offer this activity as a service for their clients too.
Challenges
The business goal was to ensure that the construction process is smooth and logistics is well organized and cost-efficient. Our main challenge was to get to know the detailed process of a construction project to provide an appropriate solution for that. As this presented a huge challenge for Keramia as well, the development was divided into several main iterations and also contained periods of refactoring our code based on the newly emerged requirements.
Solution
We used Laravel php framework for the back-end and developed the front-end with native javascript.
The business intelligence built in the system ensures that the successive processes are completed and the required documents are generated and filled-in with appropriate information to allow professionals to track the project status.
For the easy handling of the nearly 9.000 products and materials we use data tables in javascript that allows users to overview and search the company stocks.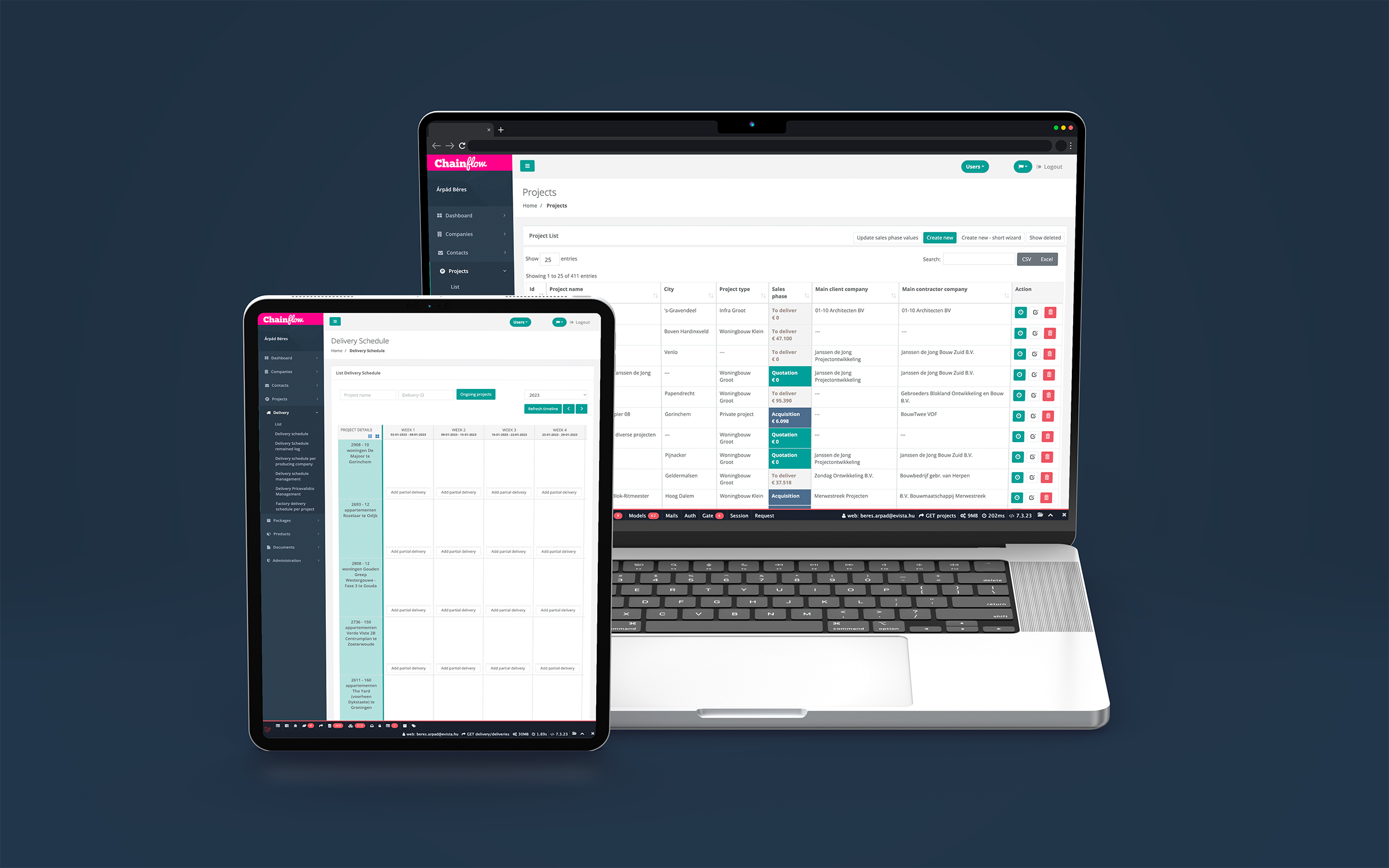 If you need help on your digital product or you are looking for a partner to outsource your projects, or simply need advice – drop us a line.
Contact Us Now
Have a question?
Evista is dedicated to providing cutting-edge solutions tailored to meet your unique business needs. Our team of experts is ready to assist you with a wide range of IT services, from consultancy to software development.
To get in touch with us and learn more about our services, please fill out the contact form. We'll respond promptly to your inquiry.