Consumer portal for Goldgas
Client Jörg Kahlbacher
Year 2021
Period of time 4 months – support ongoing
Services Custom development from scratch , UX/UI , Website development ,
Technologies chart.js , Javascript , Laravel , php , Wordpress ,
About the project
Background
Goldgas GmbH, one of the first alternative gas providers on the liberalized Austrian gas market supplies households as well as small and medium-sized businesses throughout Austria. The company offers its customers fair long-term prices, true to the motto: "Austria's affordable energy supplier". Goldgas Austria is part of the VNG Group – one of the largest natural gas companies in Europe. They are not only on the gas market but also provide sustainable electricity from 100% Austrian hydropower.
Challenge
Goldgas would offer a new consumer portal to their costumers available after registration. To develop this solution we needed to integrate the company's existing authentication service as well as their api to access invoices. As these services transfer sensible busines and personal information our solution had to meet the high security standards of Goldgas. They have also requested the integration of the company's marketing mail solution – Mailgun.
Evista have also been asked to create a cost calculator page to attract new consumers.
Solution
The Goldgas Consumer Portal is available via a link on the company's main website. All contracted consumers can request access to the portal with their account number presented on the received invoice. The integrated authentication api of the company associates the costumer with the entered credentials and grant access to the site.
Costumers can track view and download their invoices and also can track their energy consumption. We have developed the site with Laravel on the back-end and used javascript for the front-end, where consumption graphs are generated with chart.js
An administration interface has been also developed for marketing communication, thanks to the integration of Mailgun administrators can execute their task on the consumer portal admin.
Calculator page
We have also developed a WordPress page for new costumers: with the help of a javascript calculator consumers can calculate the energy prices at Goldgas and can compare them to their existing provider's. They also can get details on the service to help making their decision to get contracted with Goldgas.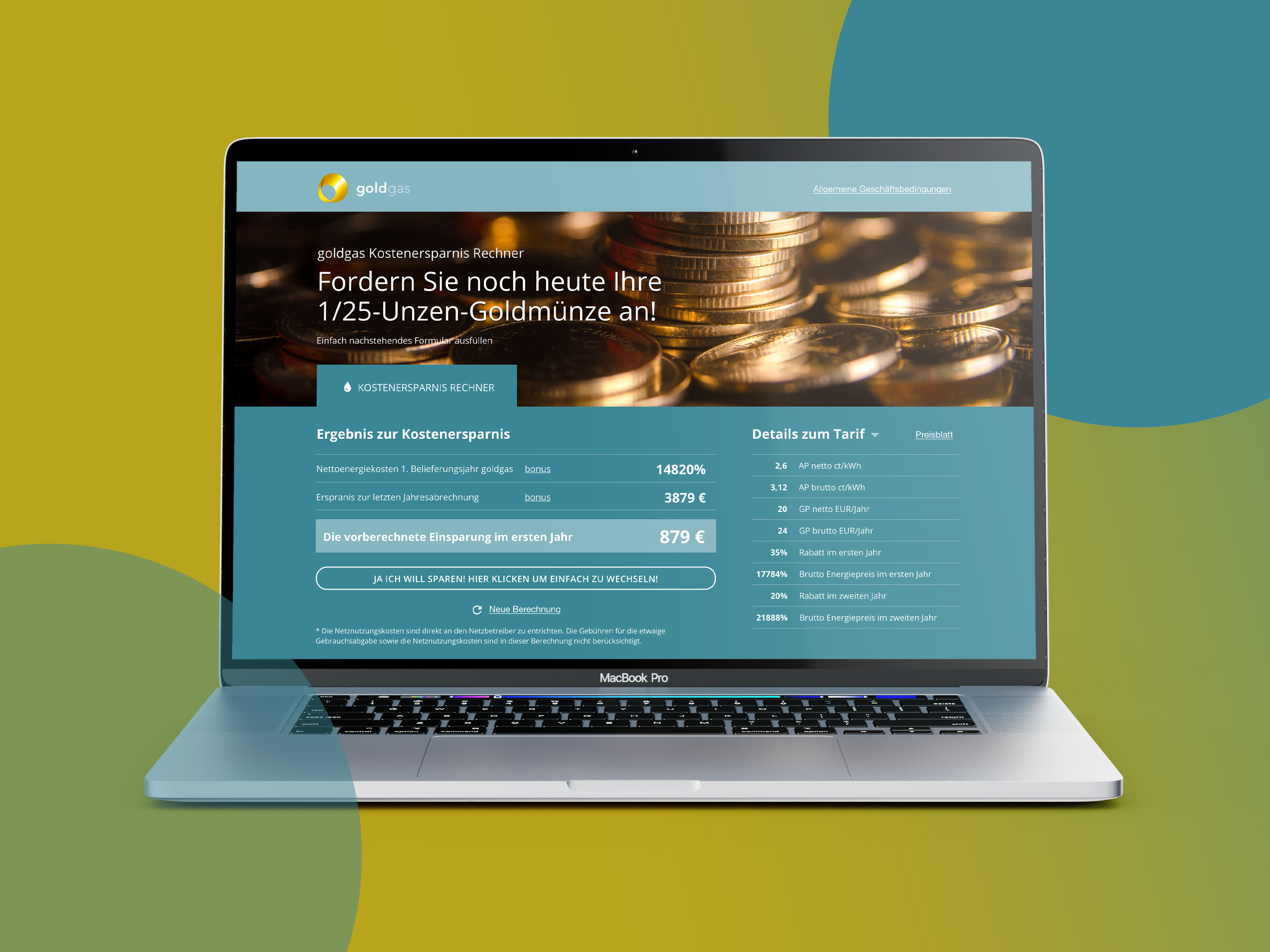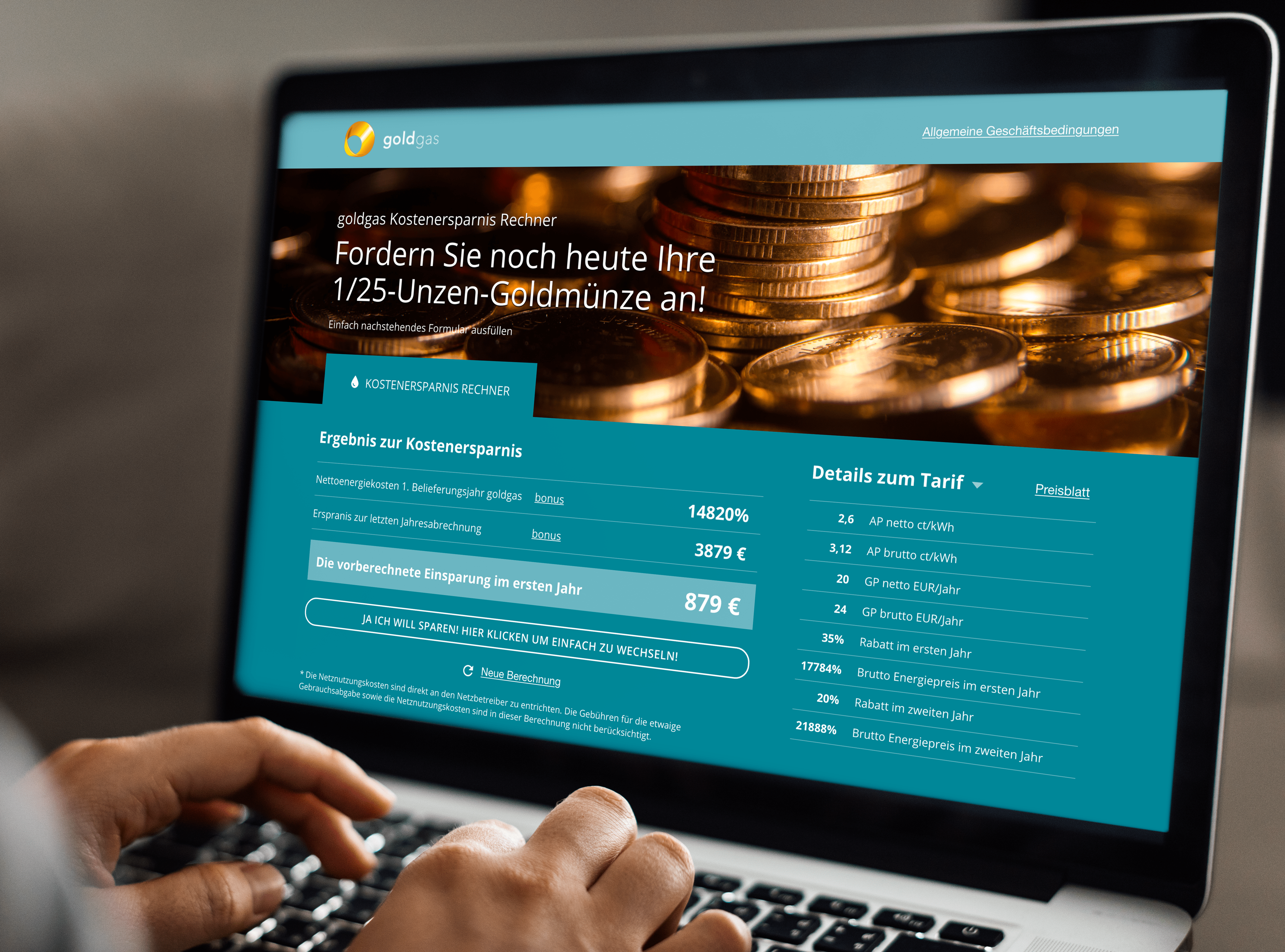 If you need help on your digital product or you are looking for a partner to outsource your projects, or simply need advice – drop us a line.
Contact Us Now
Have a question?
Evista is dedicated to providing cutting-edge solutions tailored to meet your unique business needs. Our team of experts is ready to assist you with a wide range of IT services, from consultancy to software development.
To get in touch with us and learn more about our services, please fill out the contact form. We'll respond promptly to your inquiry.