Client Melvaer & Co
Year 2022
Period of time 1 month
Services Website development ,
Technologies Wordpress ,
About the project
Background
Hinna Park is a huge real estate project in Stavanger, Norway. History of the area started in 1969 when oil was found on the Ekofisk field in the North Sea. After terminating the mining activity it has been decided to repopulate the district by building attractive homes and exciting businesses, shops and eateries.
In the next few years, on an area of 300 acres a total of 1,500 new homes and new commercial buildings that will accommodate approx. 6,000 new jobs will be built in Hinna Park.
We have been involved to this project for a role of technology partner by Melvaer & Co, a Norwegian member of Community for Europe.
Challenge
As the project lasts for years we were asked to create a website that allows the development company to cover all communication aspects of the project over the years.
Solution
We created the website with WordPress CMS. As the project is in a development phase where the first 200 homes and approximately 5,000 square meters of business is delivered , the development company should provide information to their existing tenants and want to attract new ones for the sub-areas to be developed in the near future.
The site presents the major assets of the area, the fantastic proximity of a fjord that can attract not just locals but tourists too. The development also put emphasis on communicating the fact that the beautiful environment englobes an urban area with excellent transport options and other various services that are valuable for all age-groups residing in Hinna Park.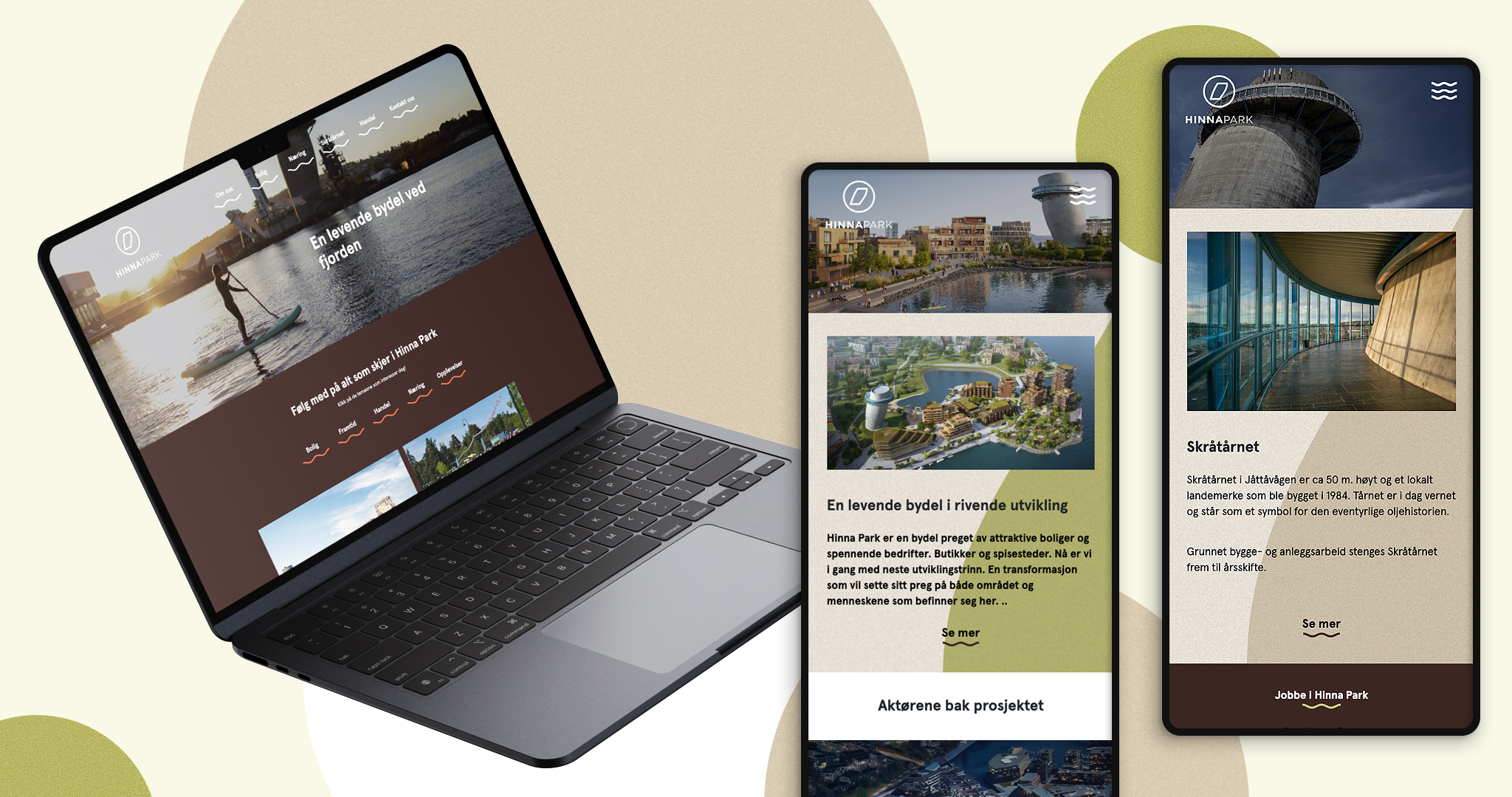 If you need help on your digital product or you are looking for a partner to outsource your projects, or simply need advice – drop us a line.
Contact Us Now
Have a question?
Evista is dedicated to providing cutting-edge solutions tailored to meet your unique business needs. Our team of experts is ready to assist you with a wide range of IT services, from consultancy to software development.
To get in touch with us and learn more about our services, please fill out the contact form. We'll respond promptly to your inquiry.