Client Pacific Kft.
Year 2022
Period of time 4 months
Services Specialist outsourcing , Support ,
Technologies Javascript , php ,
About the project
Background
Pacific Kft. is a property management company specialized in commercial centers with several hundred of tenants. They hired us to help their own development team to contribute to the functionalities of the company's in-house energy consumption measuring and managing system.
Challenges
Our main challenges in the Propman projects were on the one part the relatively short period of time we have to deliver the development tasks in, on the other part was understanding not just the built-in business logics but to seamlessly add our developments to a system in daily operation.
Solution
As the client's development team keeps being involved in support and development we kept the existing native php on back-end and native javascript in front-end.
New, clean and easy to use interfaces we have been introduced to the system that offer facility managers to efficiently list and search the contracts and invoices of the tenants and allows them to create custom detailed reports based on the selected tenant, facility or time-frame.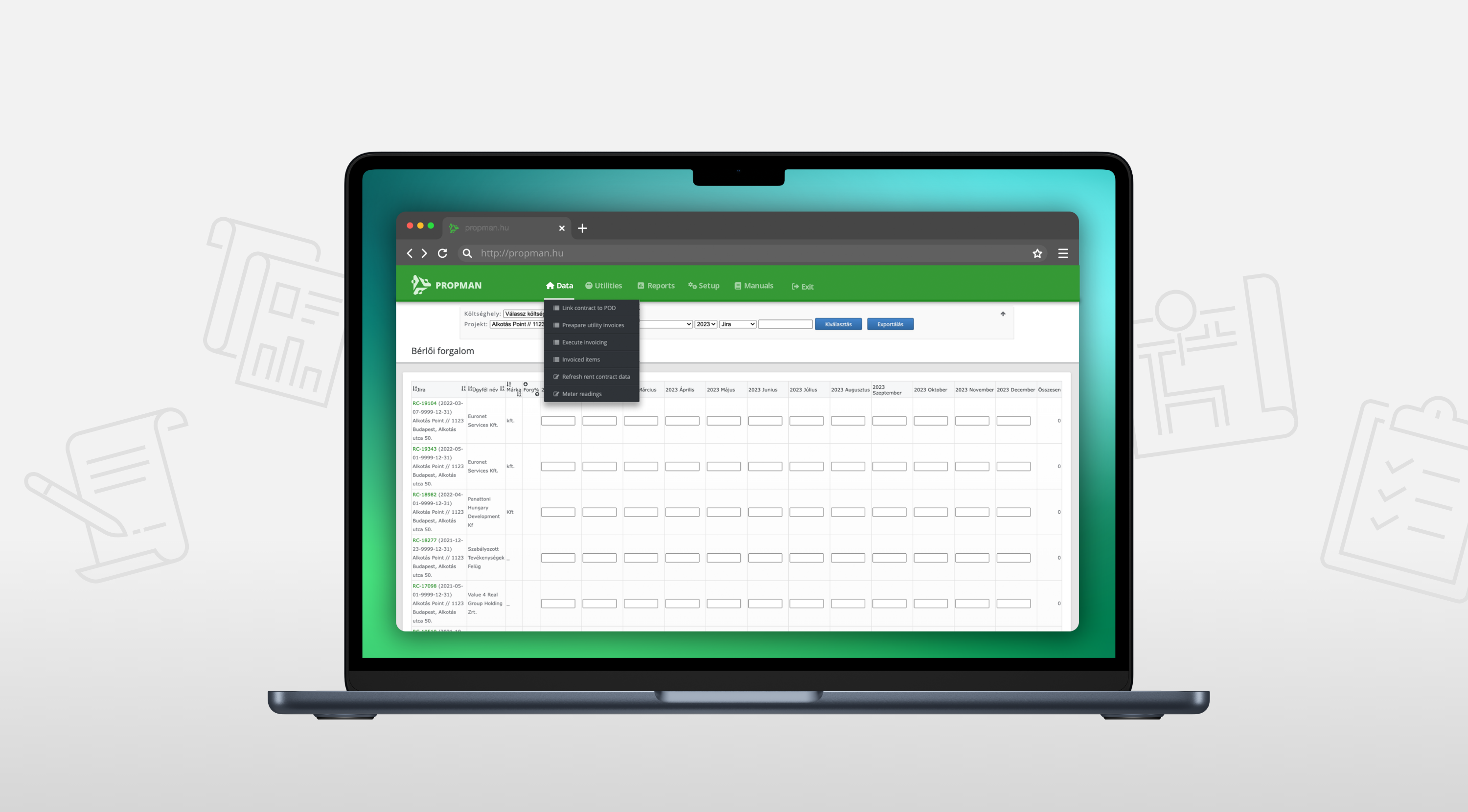 If you need help on your digital product or you are looking for a partner to outsource your projects, or simply need advice – drop us a line.
Contact Us Now
Have a question?
Evista is dedicated to providing cutting-edge solutions tailored to meet your unique business needs. Our team of experts is ready to assist you with a wide range of IT services, from consultancy to software development.
To get in touch with us and learn more about our services, please fill out the contact form. We'll respond promptly to your inquiry.