Client Colin Boiten
Year 2020
Period of time 1 year
Services Custom development from scratch ,
Technologies Laravel , php ,
About the project
Background
RepairItNow affiliated with MVO Nederland is the specialist in the area of smartphone repair and tablet repair. They are also present on the game console, desktop computer and laptop repair market.
Challenge
RepairItNow needed a new solution for the administration and tracking of their repair processes in order to offer their clients a transparent flow where they can always track the status of their device's reparation.
The goal of the system was also to decrease the pressure on their costumer service division and increase client satisfaction.
Solution
We have developed a ticketing system fully customized based on RepairItNow's repair process. We used Laravel php framework for the backend with a MySYL database for the system where end-clients can track the repair process and the contributors of RepairItNow can administer their work.
All repair process are administered with a detailed sheet of information including the manufacturer, year of production, details of the problem to be repaired and the status of the work. Clients get notified on the new developments to ensure they get back they device at the earliest possible date.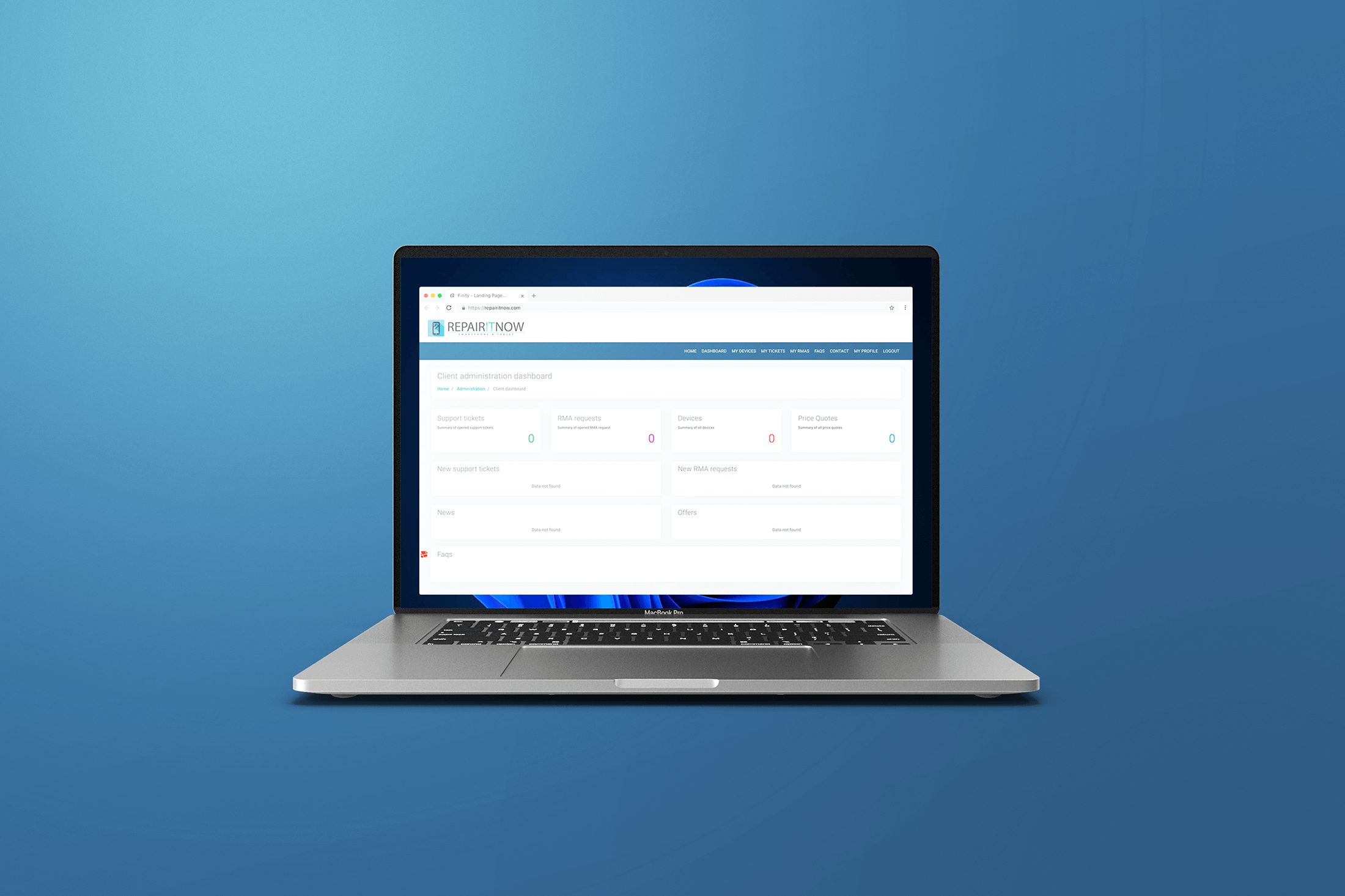 If you need help on your digital product or you are looking for a partner to outsource your projects, or simply need advice – drop us a line.
Contact Us Now
Have a question?
Evista is dedicated to providing cutting-edge solutions tailored to meet your unique business needs. Our team of experts is ready to assist you with a wide range of IT services, from consultancy to software development.
To get in touch with us and learn more about our services, please fill out the contact form. We'll respond promptly to your inquiry.