Client Verdom Kft.
Year 2022-
Period of time 1 year and conting
Services Legacy project transfer ,
Technologies Javascript , Yii2 ,
About the project
Background
Verdom Kft's Uplan web app offers a subscription based effortless planning process for construction professionals especially for electricians. You can simply upload your building's layout and you can start planning manually or use the 'uPlan Wizard' which will automatically place the necessary devices.
You can receive an auto-generated documentation of your project, including electrical cabinet layout, wiring diagram and bill of materials.
Challenges
We executed a takeover of a system with no documentation and almost no cooperation from the previous development firm. We are charged with maintaining the full functionality of the Uplan system while refactoring the original code and adding new functionalities as well.
Solution
We use Yii2 php framework for the back-end and a javascript front-end with native js and react mixed in. To ensure the scalability of the system to more Central European markets we developed a full administration interface and now Verdom Kft. can add new users, new product lines and even new languages to their system. We have also extended the billing module which provides the necessary data to the company's billing application.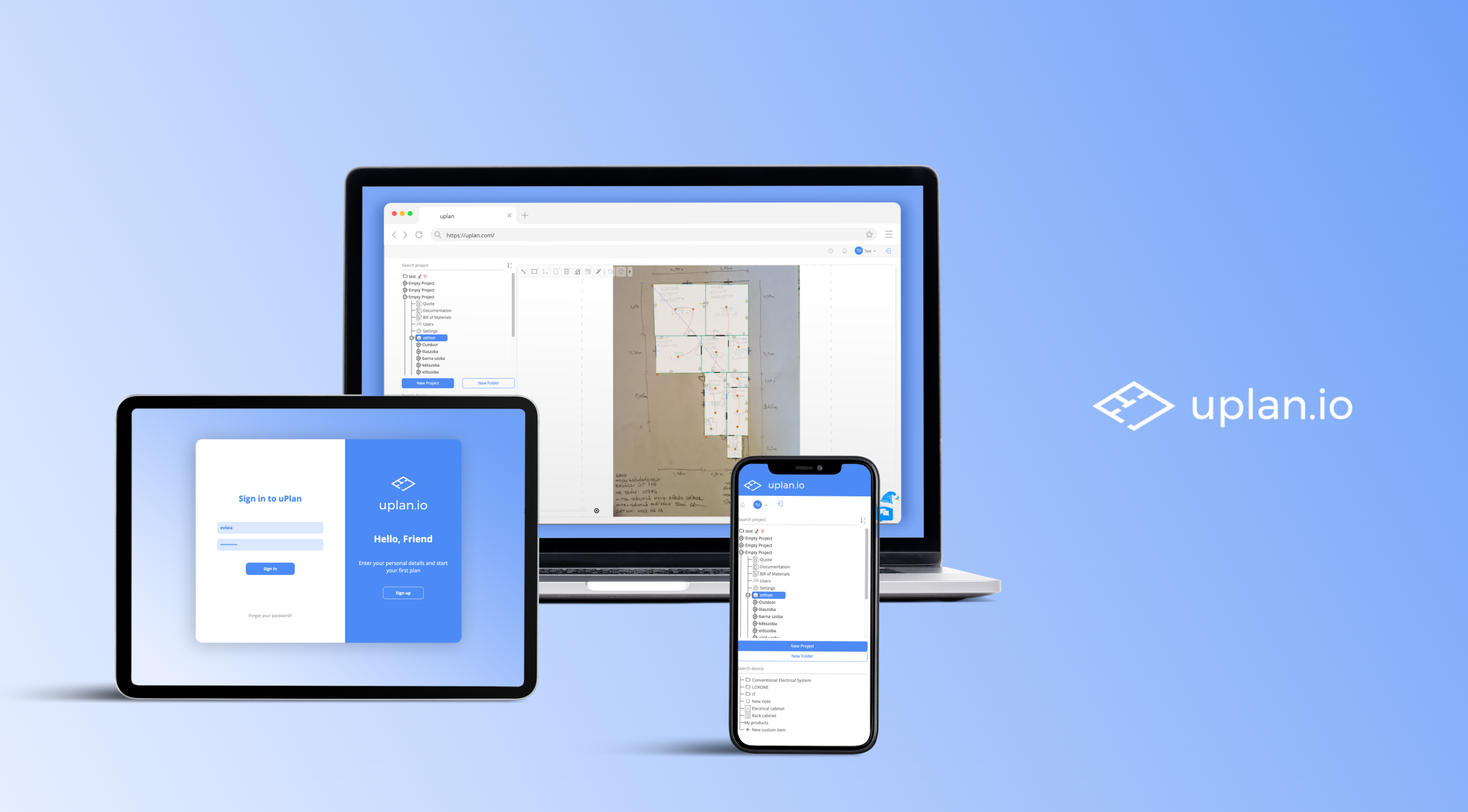 If you need help on your digital product or you are looking for a partner to outsource your projects, or simply need advice – drop us a line.
Contact Us Now
Have a question?
Evista is dedicated to providing cutting-edge solutions tailored to meet your unique business needs. Our team of experts is ready to assist you with a wide range of IT services, from consultancy to software development.
To get in touch with us and learn more about our services, please fill out the contact form. We'll respond promptly to your inquiry.