Client smpl co
Year 2023
Period of time 1 month
Services Website development ,
Technologies React.js , Wordpress ,
About the project
Background
Vingtor is a coworking office located in Norway's fourth biggest city, Stavanger. They offer a unique experience for digital nomads and freelancers working together in their community area by organizing events and offering great variety and high quality foods and drinks. We developed their company website as apart of our collaboration with Smpl Co.
Challenges
Vingtor's main target audience are freelancers and small companies working in their various office spaces on a daily basis but they would also attract event organisers to rent the whole facility of just one of the available rooms.
Solution
With the collaboration of our Smpl Co. colleagues we created a websites for Vingtor that reflects the venue's warm, friendly atmosphere and the professional services they offer to their clients.
For newcomers and regular visitors we created a customizable membership form where clients can choose the most appropriate package of services based on their needs.
An interactive map of the spaces available for rent and a custom calendar developed in React.js are helping clients to find their workspace according to the size of their coworkers group.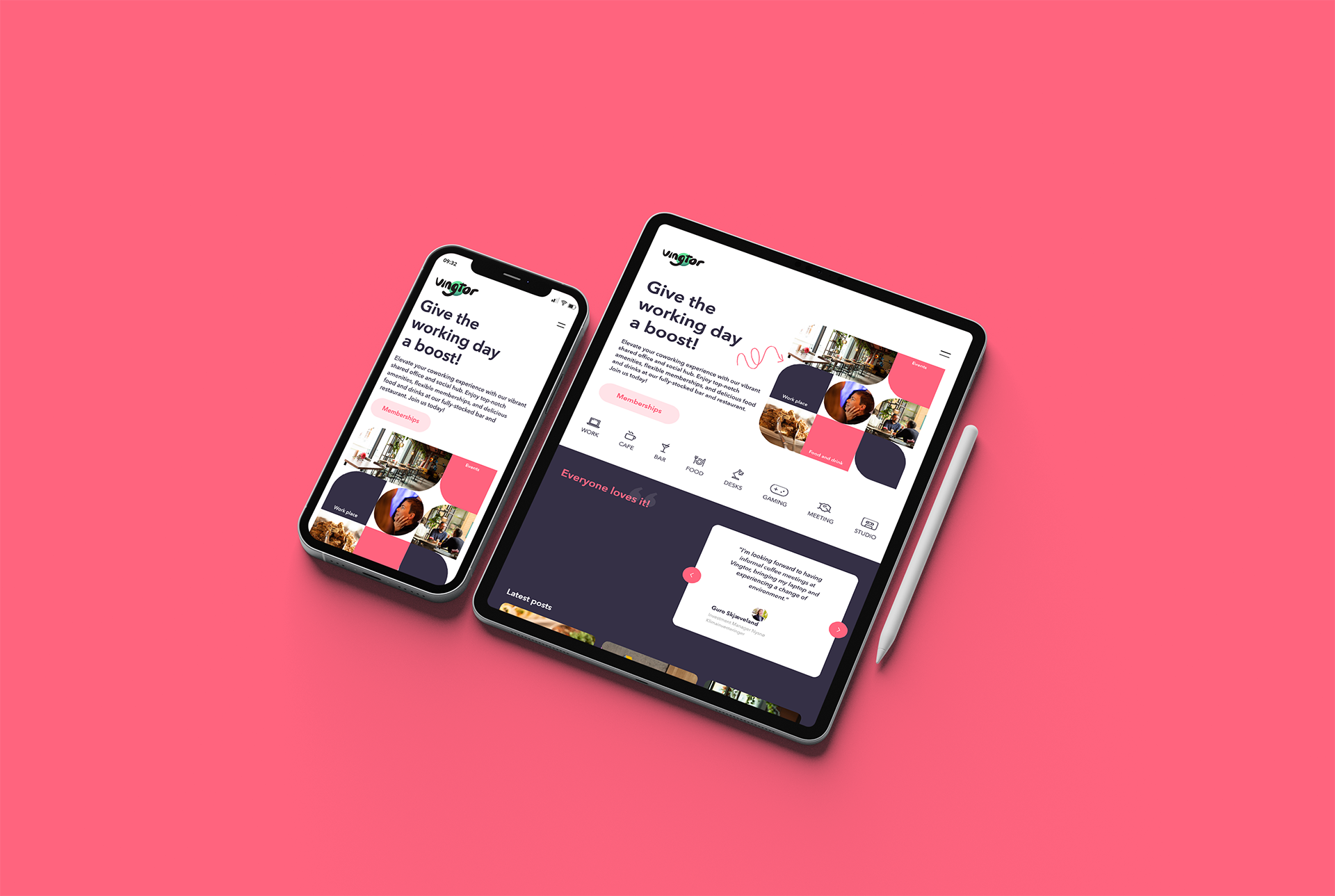 If you need help on your digital product or you are looking for a partner to outsource your projects, or simply need advice – drop us a line.
Contact Us Now
Have a question?
Evista is dedicated to providing cutting-edge solutions tailored to meet your unique business needs. Our team of experts is ready to assist you with a wide range of IT services, from consultancy to software development.
To get in touch with us and learn more about our services, please fill out the contact form. We'll respond promptly to your inquiry.