Client WeThink Nordic
Year 2023
Period of time 3 months
Services Website development ,
Technologies Wordpress ,
About the project
Background
WeThink Nordic is a full service boutique agency based in Copenhagen, Denmark specializing sales funnel strategies, lead generation and paid digital advertising. They work in parallel with WeThink Social, agency specialised in social media and both are members of Community International.
Challenges
The agency, despite having a relatively small team of experts covers divers areas of the advertising industry. To effectively communicate the extent of their professional experience to they new costumers they needed an online solution.
Solution
Evista developed a wordPress website for WeThink Nordic. To put the focus on the in-house expertise and key competencies these got highlighted boxes on the website's main page. Apart from that WeThink Nordic also put emphasis on the fields they are expert in organized into a separate menu item.
And what can persuade new costumers to work with an independent agency? For sure, these are case studes of their works presenting the force of their strategic thinking with the end products: films, ads, visual creatives and contents.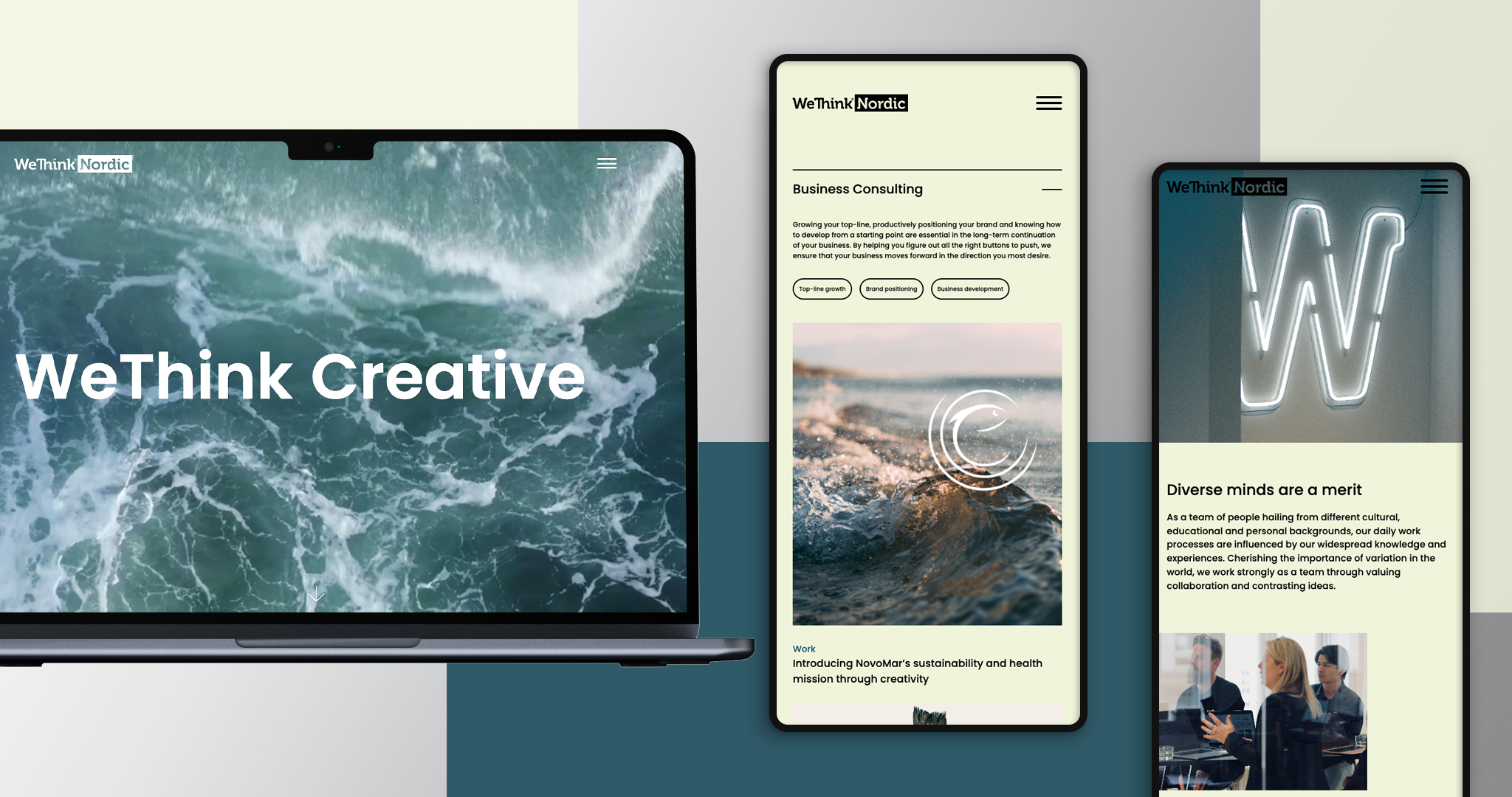 If you need help on your digital product or you are looking for a partner to outsource your projects, or simply need advice – drop us a line.
Contact Us Now
Have a question?
Evista is dedicated to providing cutting-edge solutions tailored to meet your unique business needs. Our team of experts is ready to assist you with a wide range of IT services, from consultancy to software development.
To get in touch with us and learn more about our services, please fill out the contact form. We'll respond promptly to your inquiry.