Client WeThink Social
Year 2022
Period of time 3 months
Services Website development ,
Technologies Wordpress ,
About the project
Background
WeThink Social is a dedicated social media communication and marketing agency based in Copenhagen, Denmark. They are specialized in creating creative content for all well-known social media platforms that responds to the technical possibilities of each platform and drives relevance to each audience.
WeThink Social is also a member of Community for Europe.
Challenge
Our Danish partners have asked us to develop a website that reflects the creativity of their team and the vibrant and fascinating end product of their work in order to attract more clients. WeThink Social defined their goals and provided the design and our task was to make it alive to reach the agency's business goals.
Solution
As WeThink Social team is creating a lot of different contents the WordPress website Evista developed allows them to publish their various contents well organized and in a fancy way.
The main content type of the site is the agency's case studies presenting the successes they helped their clients to. They are presenting their work with a written summary accompanied with a number oriented, animated fact-sheet, with short videos, images and examples on mobile interfaces.
They can also publish their company news, career opportunities and articles on the industry insight in a categorized news section.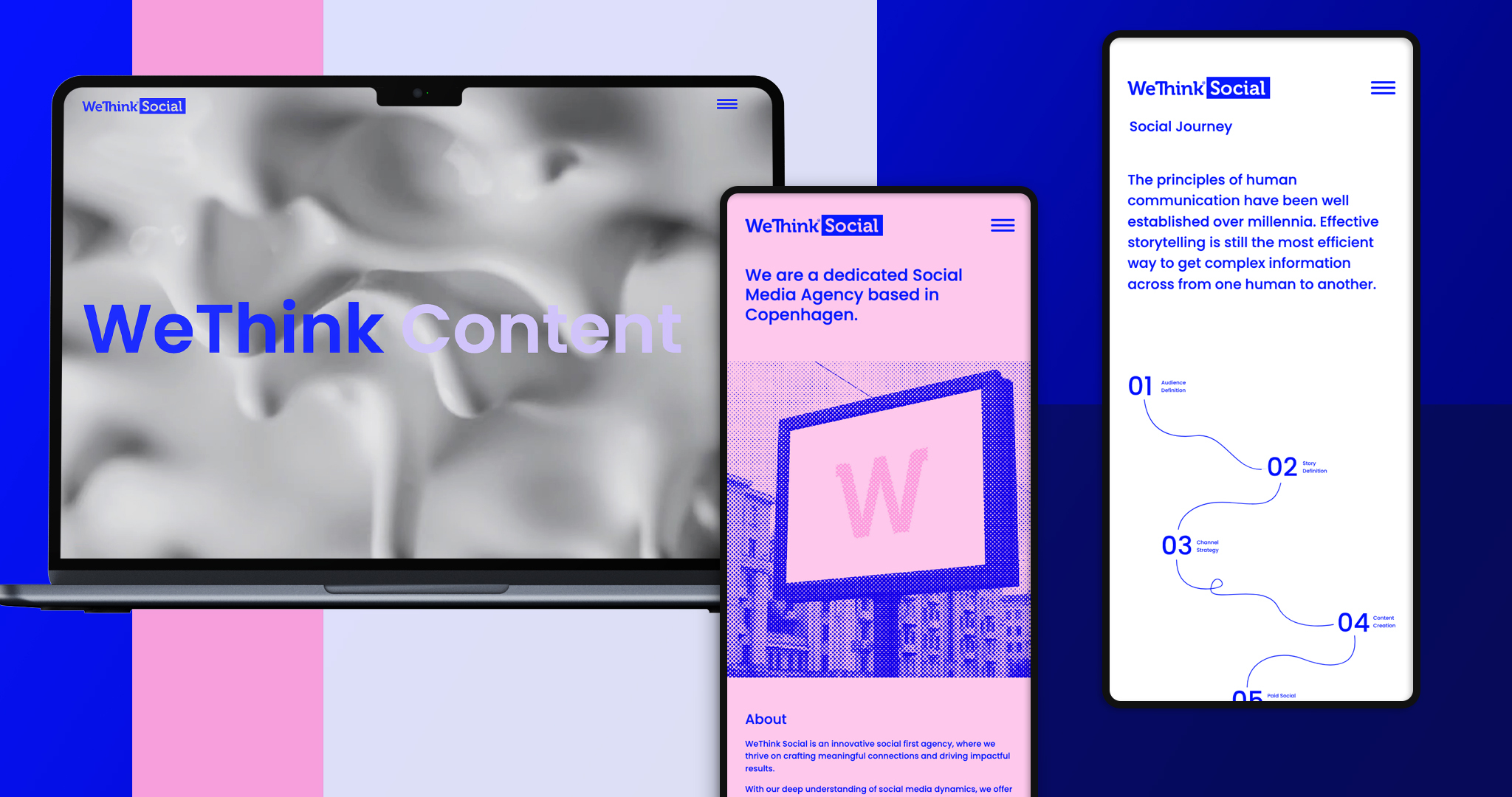 If you need help on your digital product or you are looking for a partner to outsource your projects, or simply need advice – drop us a line.
Contact Us Now
Have a question?
Evista is dedicated to providing cutting-edge solutions tailored to meet your unique business needs. Our team of experts is ready to assist you with a wide range of IT services, from consultancy to software development.
To get in touch with us and learn more about our services, please fill out the contact form. We'll respond promptly to your inquiry.