Client Die Botschafter
Year 2022
Period of time 2 months
Services Website development ,
Technologies Wordpress ,
About the project
Background
Wil vivendo is a group of urban mobility projects executed by the municipality of Wil, Switzeland targeting the improvement of the well-being of citizens via various development projects that cover a part of the city's territory.
Evista has been invited to build the website of the project by Die Botschafter agency, also a member of Community International.
Challenges
Wil vivendo is an urban mobility project however it covers various activities and target audiences include different age groups and people wishing for an effective mobility option in their town while maintaining the calmness and cleanliness of the area of their homes.
Solution
The website of the Wil vivendo project serves as a communication umbrella where all details of the past, ongoing and future projects are accessible for citizens. Key projects are grouped in a menu item leading visitors to the mini-sites of projects. Smaller projects are presented with some visual material and text desciption. An animated project map help users to clearly delimit the scope of each project, this is also helped with an associated color code.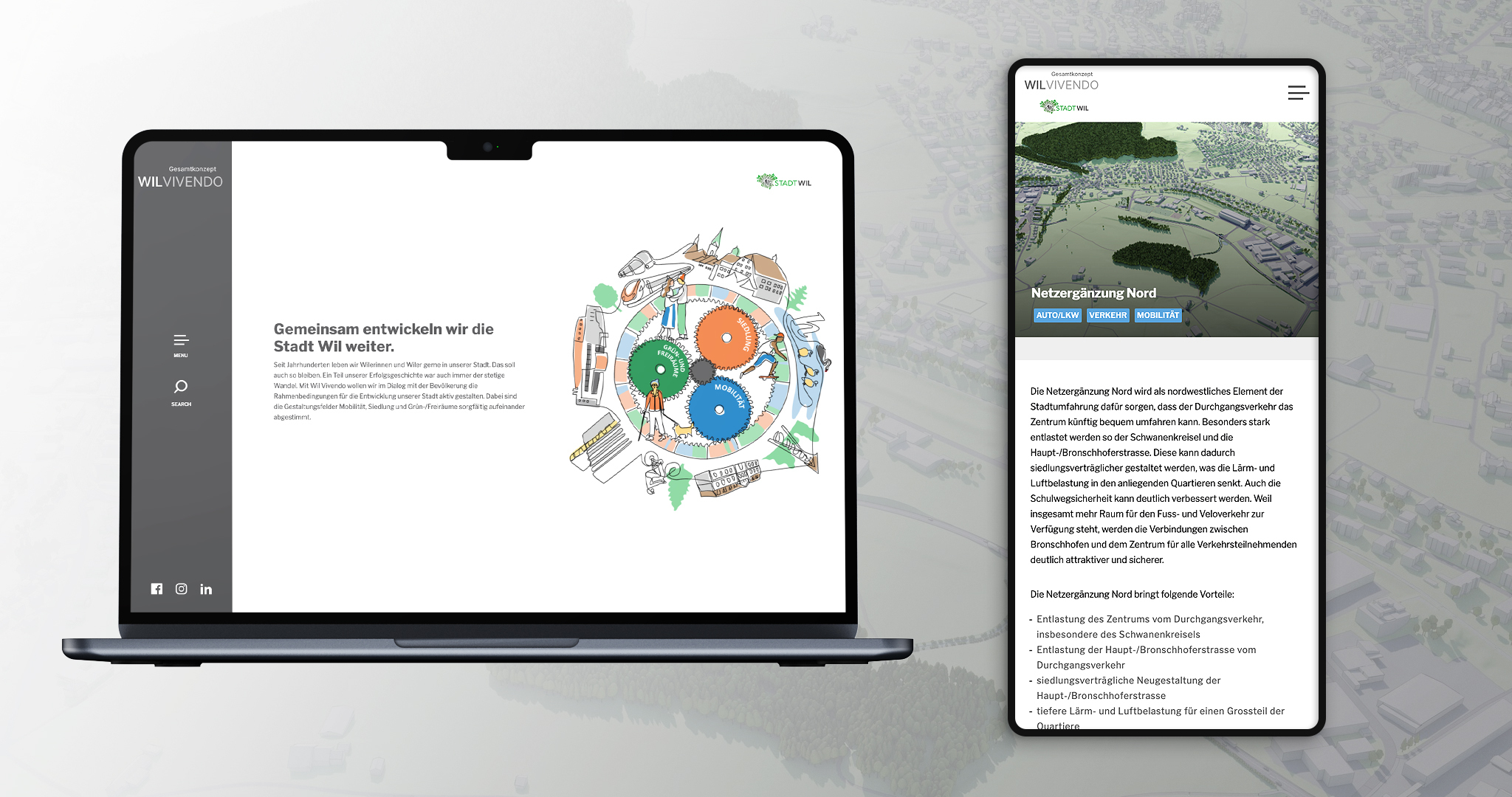 If you need help on your digital product or you are looking for a partner to outsource your projects, or simply need advice – drop us a line.
Contact Us Now
Have a question?
Evista is dedicated to providing cutting-edge solutions tailored to meet your unique business needs. Our team of experts is ready to assist you with a wide range of IT services, from consultancy to software development.
To get in touch with us and learn more about our services, please fill out the contact form. We'll respond promptly to your inquiry.